2020 has not been good for most of us.
Due to the outbreak of COVID-19, many businesses are slipping into a morass of uncertainty while adapting to the changing human behaviour and lifestyle trends.
However, there is the one obvious winner who clearly does not suffer from this pandemic – TikTok.
So what is TikTok?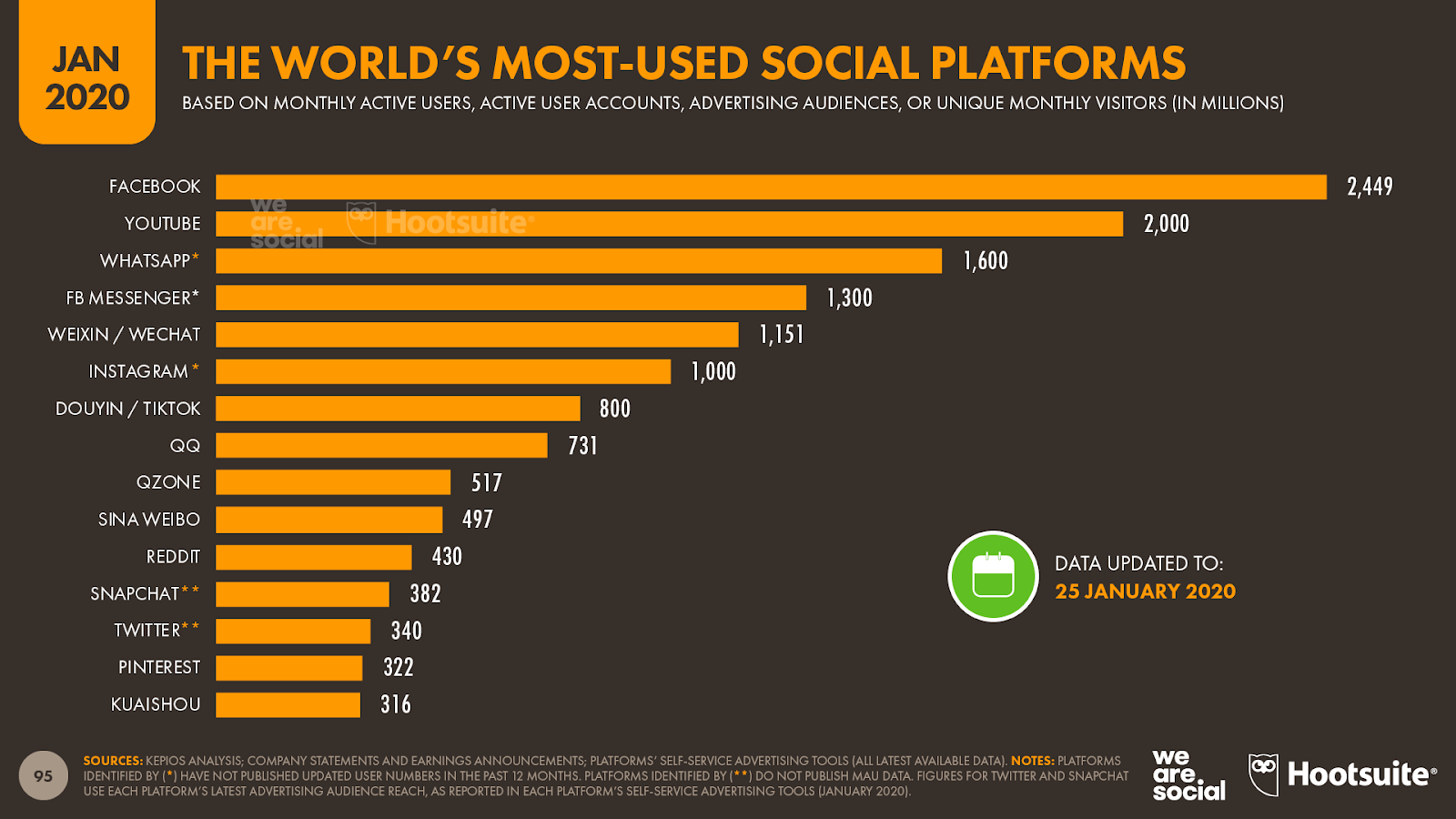 (Source)
Known as Douyin in China, TikTok was initially developed for lip synch videos. Nevertheless, due to its simple editing functions and fun features, it has successfully attracted 800 million monthly active users although it is still lagging behind other social media platforms.
Its popularity has risen to another level during this pandemic. The app downloads are more than 2 billion in Q1 2020. This is because many including the older generation are using the TikTok app to kill their free time during the quarantine period.
What does this mean?
It means the golden age of TikTok is coming and brands and content creators should not overlook it!
If you are new to TikTok and have no idea how to use TikTok to engage with your audience, welcome to the club! We have found a list of TikTok trends that many advertisers and TikTokers have tried to explore:
Without further ado, let's check out now!
4 Major TikTok Trends in 2020:
If your main objective is to garner more brand awareness and talkability, look no further than a hashtag challenge! Utilizing the power of hashtags, it is one of the key components of many successful TikTok advertising campaigns.
The baked-in virality and simplicity of the challenges are the main reasons that encourage users to create videos around a specific hashtag. According to Hootsuite, TikTok reveals that 16% of the videos are related to hashtag challenges and 35% of the users have taken part in one of them.
Partnering with other Kpop stars such as Hwasa from MAMAMOO and Chung Ha, the leading solo artist, Zico is making wave on TikTok by starting a challenge called #AnySongChallenge. With many other stars including Tiffany Young, Sandra Park and Cai Xukun jumping on the trends, the video has gone viral, making the new single "Any Song' a hit on World Digital Song Sales.
In Vietnam, the #GhenCoVyChallenge is another popular TikTok hashtag challenge that is created to encourage the public to follow WHO's recommendation to wash hands frequently.
Full of content like memes, TikTok is no doubt the funniest and most cringest corner of the internet. Thanks to the recent boom of this video-only platform, internet slangs such as VSCO girls, and I oop and sksksk are introduced by various netizens.
Memes are worth trying if your brand image is more youthful and vibrant. Try to incorporate a sense of humour into your TikTok videos or work with a TikToker if you are shy in front of the camera or phone.
The outbreak has inspired many people to start themselves at home. Hence, TikTok has become another avenue to show their recipes while channeling their inner chef.
Dalgona Coffee, for instance, is one of the viral food trends that we have noticed during this lockdown period. The #dalgonacoffee hashtag videos have generated 21.6 million views on TikTok, making it the viral drink during this quarantine period.
Besides, the cereal pancake is another TikTok food trend that has grabbed the eyeballs of many TikTok app users. Look like cereal flakes inside a breakfast bowl, the cereal pancake is cute and Instagram-worthy, too.
Known as the success recipe of most social media campaigns, influencer marketing can be a powerful tool to spice up your TikTok advertising campaign while reaching out to new followers.
Starting the TikTok challenge from inside the company itself, Chipotle has put a creative spin to its second #GuacDance Challenge by working with creators including Brent Rivera and Loren Grey.
Too Faced, the cosmetic brand has married influencer marketing and TikTok advertising to spread awareness of its new Damn Girl Mascara. Its sponsored video from a TikTok creator, Kristen Hancher has accumulated 169.3K likes and 1,756 comments at the time of writing.
Takeaway:
In short, TikTok has obviously become a new battleground for brands and content creators while opening a new door for them to reach out to Gen Z and millennials who are the main users of this app.
Therefore, it is pivotal for brands and influencers to join this platform and ride on the trends to test out different contents. Contact us today if you are looking for content creators to kickstart your TikTok campaign!
Let's work together!
Interested to learn more about StarNgage, our tools and influencer marketing service?