Product Sampling With Influencers
Get quality reviews at scale
Find industry specific influencers to increase your products' visibility and sales through a product sampling campaign today!
START YOUR PRODUCT SAMPLING CAMPAIGN
GIFTING MADE EASY
In the world of influencers, product sampling serves as an important mechanism to generate quality content, exposure, clicks and conversions. With the simple act of "gifting" your influencers, you are guaranteed ROI as well as a friendly relationship with them.
Reach a unique community of 600,000+ influencers with over 2 billion collective subscribers globally.
IT'S THE FUTURE OF MARKETING
Product Sampling + Micro-Influencers = Product Awareness + ROI
ACTIVATING 5 SENSES
Product sampling allows influencers to personally touch and feel the product. This enables a stronger connection with the product.
TRUE AND FULL EXPERIENCE
Influencers get to experience what customers do. Concurrently, they form their own impression of the product - resulting in stronger recollection in the future.
BRAND CONNECTION
Sending products to influencers builds a mutual relationship. Hinging on the law of reciprocity, we believe influencers will be more passionate about sharing.
Fun, Effective & Authentic Content Creation
Each micro-influencer has his or her own voice so you can be ensured that your products will be shown in a unique, genuine way that can connect with thousands of new audiences.
Reach More Engaged Audiences
As micro-influencers tend to focus on a specific niche, they receive quality and highly engaged followers who are more likely to participate in or consider a new product endorsement.
HIGHER REACH AND IMPACT FOR LESSER COST
You can engage our micro-influencer at a fraction of a celebrity-influencer's cost, while at the same time achieving better results with higher engagement rates.
BRANDS OF SUCCESSFUL CAMPAIGNS KNOW THESE…
Throughout the years of experience, we have gathered some tips for brands to implement a successful campaign!
Product sampling posts from micro-influencers are deemed more reliable.
Event activation through engaging a group of influencers at the same time provides great opportunity for maximising brand exposure.
Conversion-based campaigns work best with 100-200 micro-influencers.
To gather high volume, pick high-quality content creators who understand their audience.
Pair your product sampling campaign with add-on services such as promoting campaign links or Instagram takeover for maximum results!
HEAR FROM OUR CLIENTS
Our network of happy clients comes from various industries with different requirements. Our priority is to help new and existing campaigns meet their objectives and beyond.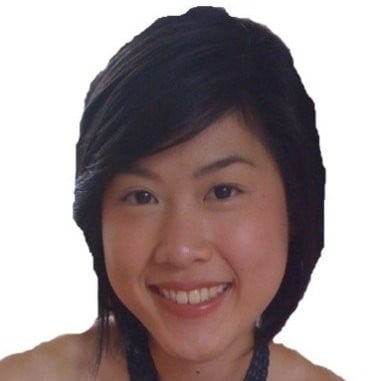 StarNgage allowed us to discover the right talent!
Ms Angelina
Assistant Brand Manager (Prima Limited)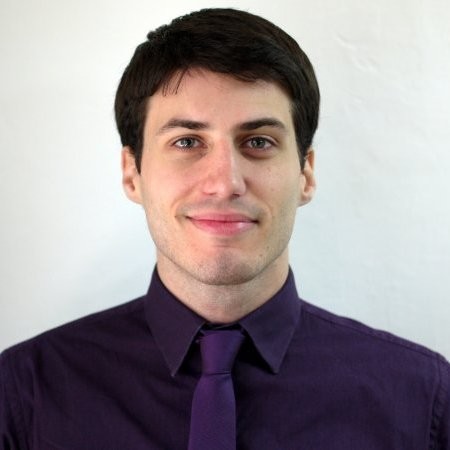 Since we started working with StarNgage, we have been able to reach out to hundreds of influencers and able to aggregate the product sampling effort into one platform.
Mr Norman
Marketing and Product Manager of Ayam Brand
SAY GOODBYE TO COMPLICATED CAMPAIGNS WE BRING SIMPLICITY INTO THE PICTURE
Our straight-forward 5-step process simplifies product sampling campaigns:

Start A Free Campaign to Promote Your Products Today!
Campaigns with StarNgage earn an average of 600% Return on Investment!
BE THE NEXT BIG THING
Our campaigns generate AN average ROI of…
20
Micro-Influencers Activated
60
Organic Posts Generated
FIND A PLAN THAT SUITS YOUR OBJECTIVES
We provide a wide range of services from self-service campaign to a fully-managed campaign by StarNgage.
Do It Yourself
SELF-SERVICE - FREE
Take charge of your own campaign and post your listing while we provide you with the platform to reach out to potential influencers at zero cost!
To drive awareness, Zafferano utilised our platform to reach out to several top food influencers, which they eventually invited to their restaurant to enjoy their Sunset Dinner. This created a combined social reach of 65,000+ on Instagram and elevated brand awareness and messaging.
SELF-SERVICE - BASIC $29
With every campaign you post on the StarNgage platform, you can reach out to up to 500 of our quality influencers! This brings awareness to your campaign and provides you with a larger network of influencers you can select from.
With the email blast from StarNgage, Outback Steakhouse managed to select 17 quality everyday influencer specialising in food photography and invited them to an Instameet event, providing an opportunity for influencers with similar interests to interact. Held at the restaurant itself, this event generated effective top-of-mind recall with over 40 posts, 118,000 exposure and 12,000 likes. This eventually drove restaurant sales.
Let Us Service You
MANAGED SERVICE - $1,000 to $10,000
Tell us what's your objective (e.g. 100 micro-influencers or 1,000 clicks) and leave it to us to reach your goal! We have a wide range of services to best suit your needs.
Prima Deli Singapore engaged StarNgage to promote their Christmas specials. We helped them disseminate Christmas-Edition Cakes and Lava Cheese Tarts to 10 influencers, who posted photos of the products on their Instagram and garnered a total of over 8,000 likes, over 200 comments and exposure to over 100,000 followers.
Enhance Your Campaign
ADD On Services - $2,500 to $5,000
Use of Viral Campaign and Lead Generation Campaign Mechanics. We will help you take your campaign to the next level!
Marina Square engaged us to promote their shopping mall through influencer product sampling. The objective was to publicise an on-going scratch-n-win campaign in order to increase footfall. influencers were told to replace their Instagram link with the game URL to increase awareness for the campaign.
This website uses cookies. By continuing to browse the site you are agreeing to our use of cookies.