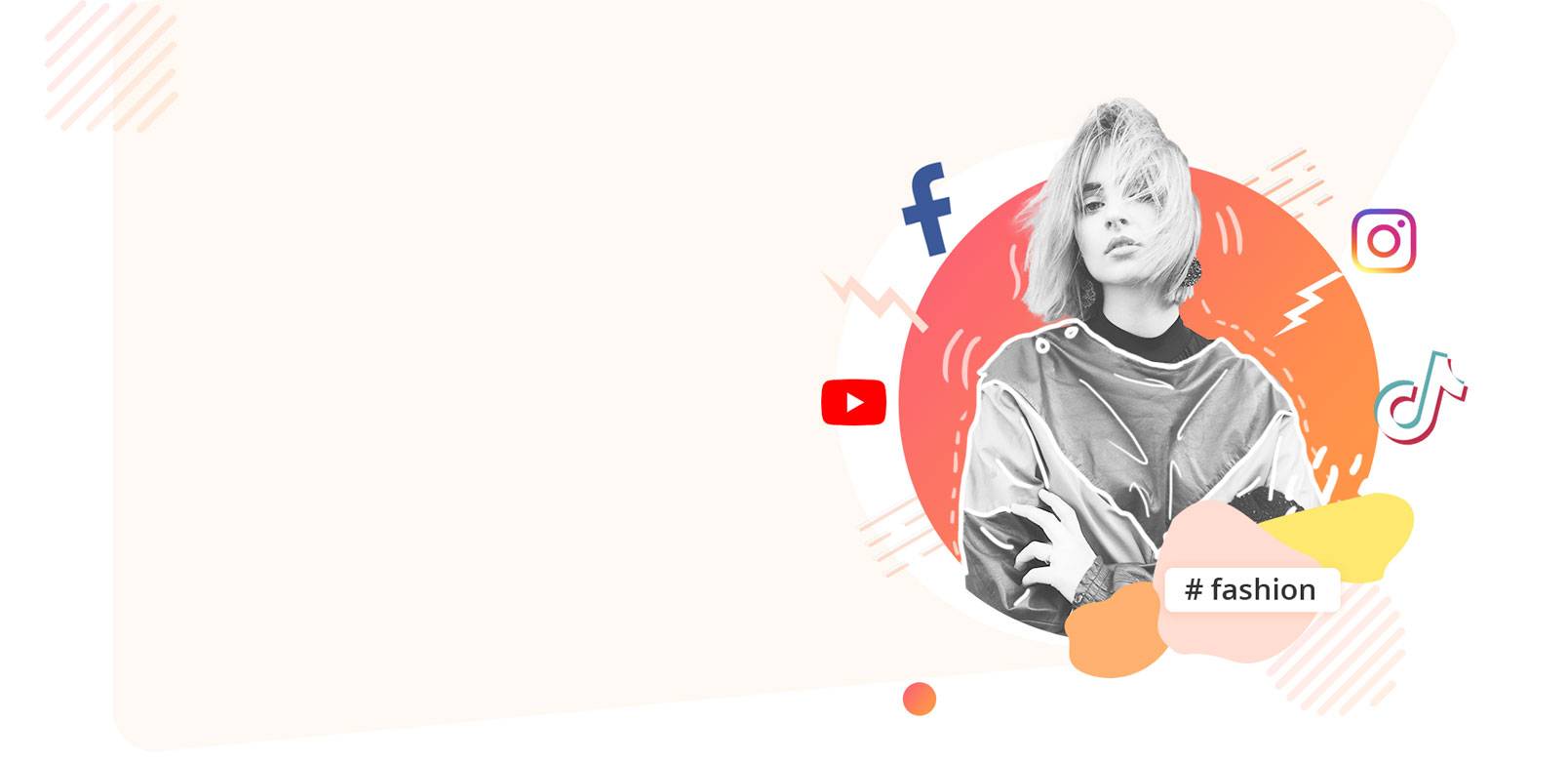 #1 Content Creator Marketplace
Robust and dynamic, our content creator marketplace is designed to connect brands with marvelous content creators from different channels and media such as Instagram, YouTube, TikTok and Facebook in order to deliver brand messages and drive conversions. Complemented with powerful influencer marketing tools, we make successful collaboration possible. Join us today!
What is StarNgage?
StarNgage is an influencer marketing platform that enables brands to analyse, customise, manage, measure word-of-mouth marketing and connect with top content creators.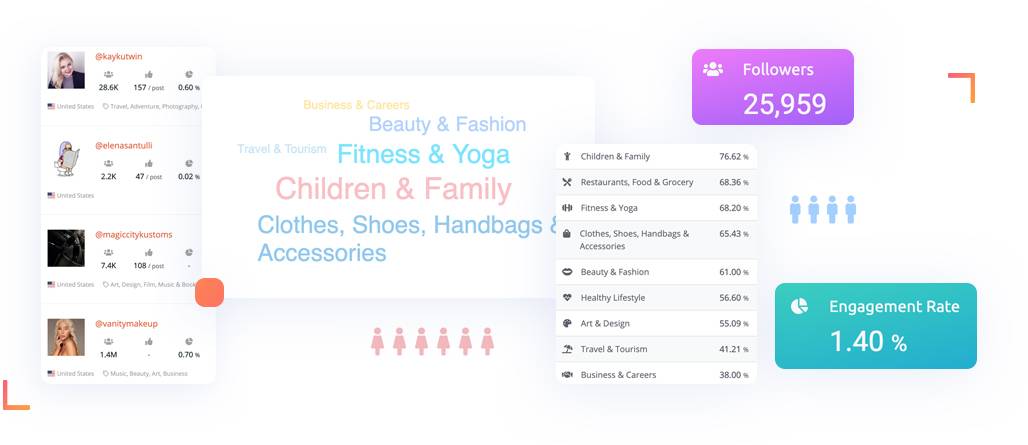 Latest Free Sampling Campaigns
Singapore
05 May, 2021 - 31 May, 2021
About Science On Skin: Made and used by doctors. Science On Skin (SOS) range of skincare and health supplement products are available in ove...
Germany
04 May, 2021 - 31 May, 2021
ABOUT Smith & Sinclair Welcome in the wonderful world of Smith & Sinclair! We bring your 2 guilty pleasures together 'Cocktails & Candy'. Ou...
Sweden
03 May, 2021 - 24 May, 2021
Om JAWPEER: Ett stort hälsoproblem är att moderna människor tuggar för litet. Maten vi äter har för dåligt tuggmotstånd. Våra förfäder tugga...
United States
02 May, 2021 - 12 May, 2021
ABOUT Pick Me!: - a portable makeup brand for the girl on-the-go, Pick Me introduces an entire makeup routine that can fit in your bag.
United States
02 May, 2021 - 15 May, 2021
ABOUT SPROUTY: - We're a NYC startup enabling influencers to run PAID live fitness classes that are Peloton-level - with just our app. Think...
Mexico
02 May, 2021 - 31 May, 2021
NUNZ STICKERS: -Somos una nueva empresa que te ayuda a dar un toque acogedor a tu hogar, un espacio divertido para tus niños, un toque perso...
How Our Marketplace Works?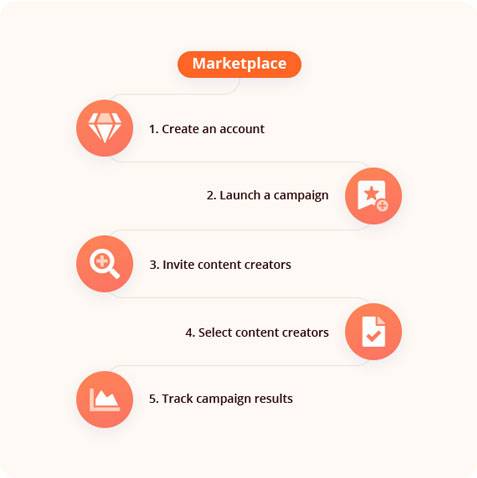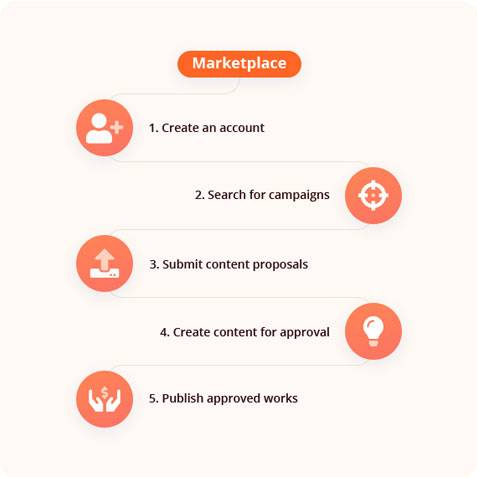 Content Creator
Sign up as an influencer
Go to free sampling or paid campaign pages to search for collaboration opportunities
Submit content proposals and communicate directly with brands using our in-app chat function
Create and upload final visual, written or video content for approval
Publish approved works on Facebook, Instagram, YouTube or TikTok and receive payment
Our Clients
More than 5,000 advertisers including fortune 500 companies, advertising agencies and small and medium enterprises have joined us. What are you waiting for?
Our Creators
At the core of every successful influencer marketing campaign is great visual content.
StarNgage's network of influencers consists of the most talented and influential creators - Macro-Influencers and Micro-Influencers on Instagram, YouTubers and TikTokers. These content creators are incredibly diverse, represent a wide spectrum in terms of age, location and area of interest — but have all earned their audiences through their ability to curate and create the most appealing, unique and inspiring images and videos. And because the content created by our influencers is authentic and of top quality, it's no surprise that it performs much better than content produced by the brands themselves.
What Our Influencers Say?


"As a model / influencer I've been working with StarNgage for many years now. Their platform for influencer partnerships is the best designed engine that I've seen so far, I really appreciate the level of equality & fairness which it mirrors to favor both influencer and brand.
Very simply smooth operations, great customer service which is always professional & timely in their responses. Have worked with some great brands, and I'm looking forward to our future collaborations!"

Lucy Cates (@lucycates)
Join Our Content Creator Marketplace Now!
Brands
Explore our diverse pool of content creators and tap on the right individuals for your sales and marketing efforts!
Content Creators/Influencers
Work with iconic brands for their exciting campaigns while promoting your social media channels and getting paid along the way!
This website uses cookies. By continuing to browse the site you are agreeing to our use of cookies.