When Instagram was first launched, travel bloggers or photographers were the first who jumped on this social media bandwagon.
Today, however, travel does not even break into the top 10 industries that adopts Instagram. Rather, Instagram is dominated by industries like cars, fast food, soft drinks, apparel, retail, luxury, beer, personal care, telcos, technology, oil & gas, financial institutions and insurance companies.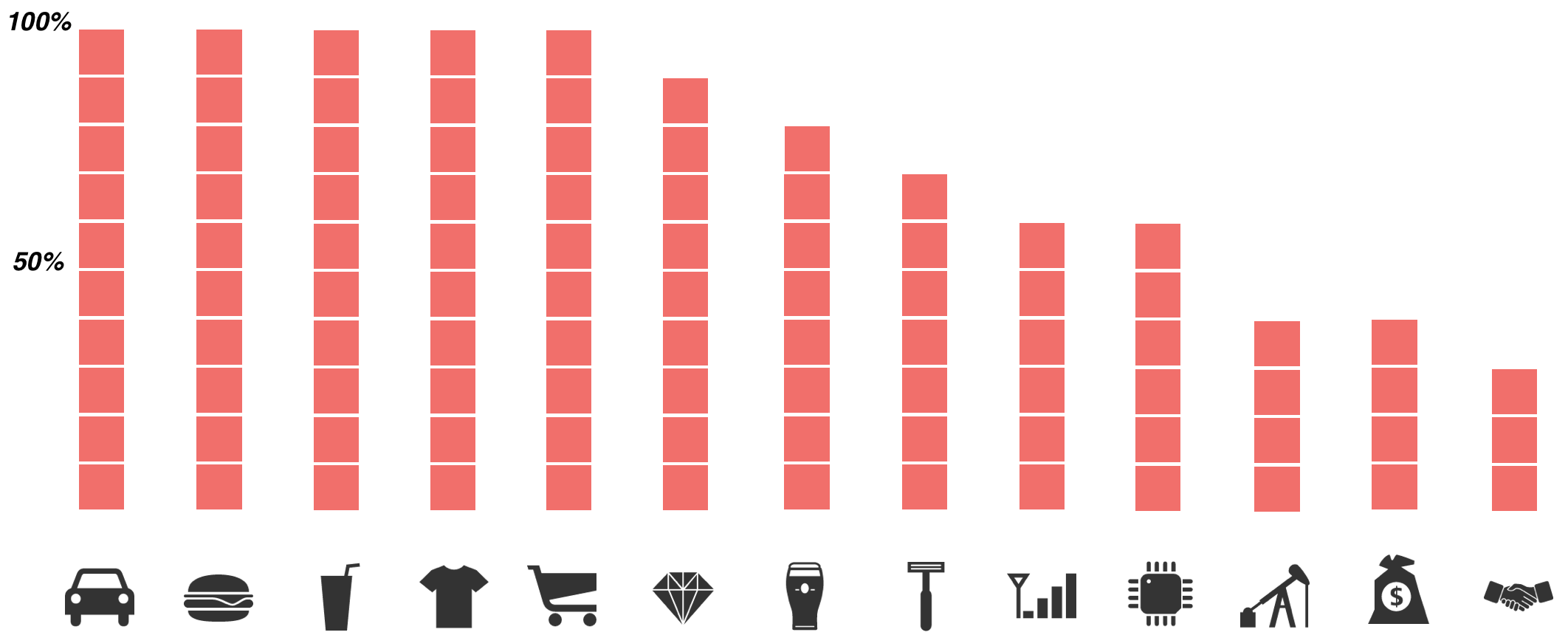 Source: Instagram adoption by Millward-Brown 2013 BrandZ index
Having said that, some travel-related accounts on Instagram have managed to break out of the noise and build a strong following.
Let's find out more from the most popular travel-related Instagram accounts on how to create an interesting and picturesque account to keep your followers engaged.
1. National Geographic – educating through pictures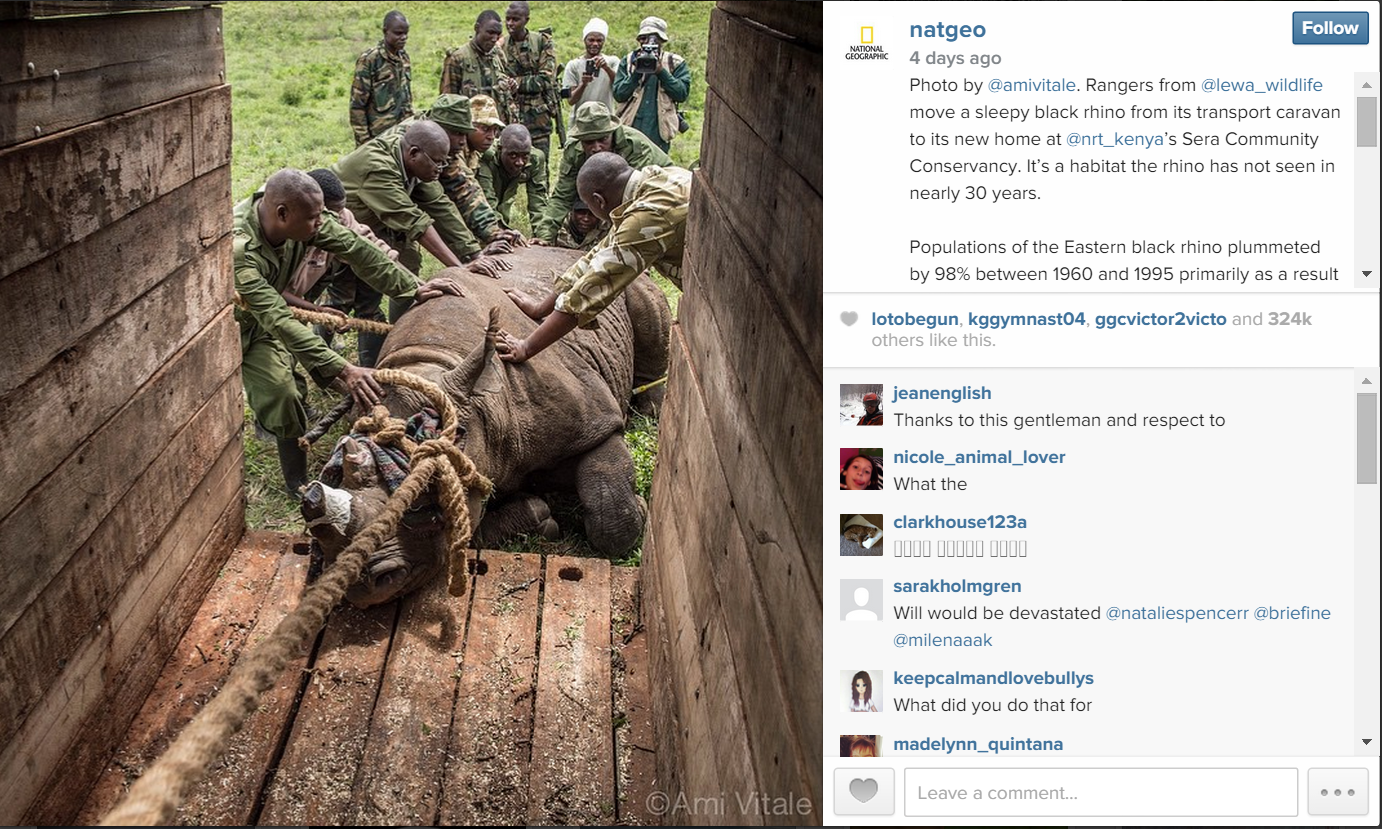 National Geographic (@natgeo) posts a new photo every few hours. Rather than turn off their followers, they managed to keep them intrigued with myriad of photos. This is done by ensuring that the subject changes each time – from tigers to sea lions to humans – and by using a different colour composition.
Moreover, National Geographic has created a very unique voice where each photo educates their followers (who tend to be environmentalists and animal lovers) about climate change or endangered species. Their photos bring out compassion in their followers, and keeps them wanting more.
2. Murad Osmann – it's all about romance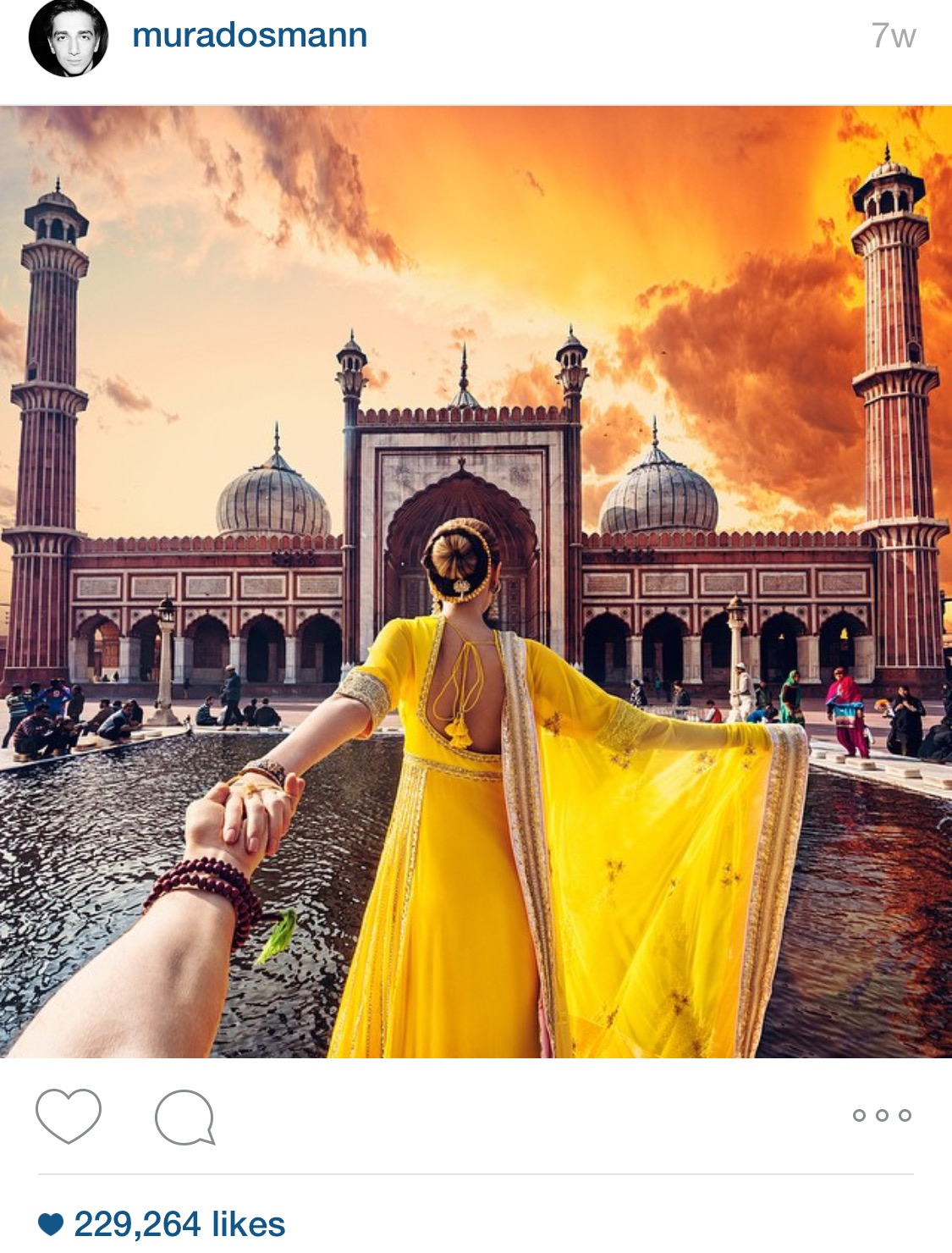 You cannot talk about travel photos on Instagram without mentioning Murad Osmann. He got his big break when he started a series of photos of him holding his girlfriend's hand at every new destination around the world. After creating a personalised hashtag #followmeto, his fans began mimicking his pose and posted it on their Instagram accounts too.
Today, his account boasts more than 2.5 million followers and he engages with his fans by organising meet up sessions at a few cities. His selling point is that he manages to use his photography skills to bring out the sense of romance in each city whether it's at the Taj Mahal in India, at the housing blocks in Hong Kong or at a race track in Russia.
3. Travel Alberta – finding beauty in nature
Travel Alberta (@travelalberta) showcases the scenic nature and breath-taking landscapes in Alberta, Canada. It uses every photography technique available to sell a travel photo. They include using the lake as a reflective tool that provides amazing perspectives, showing how travellers rough it up in the wilderness and using humans as a scale to show how magnificent the mountains are.
Travel Alberta also occasionally share photos from other travellers who are their followers, stepping up engagement at the same time. I'll let the pictures above speak for themselves.
4. Contiki – live with #NOREGRETS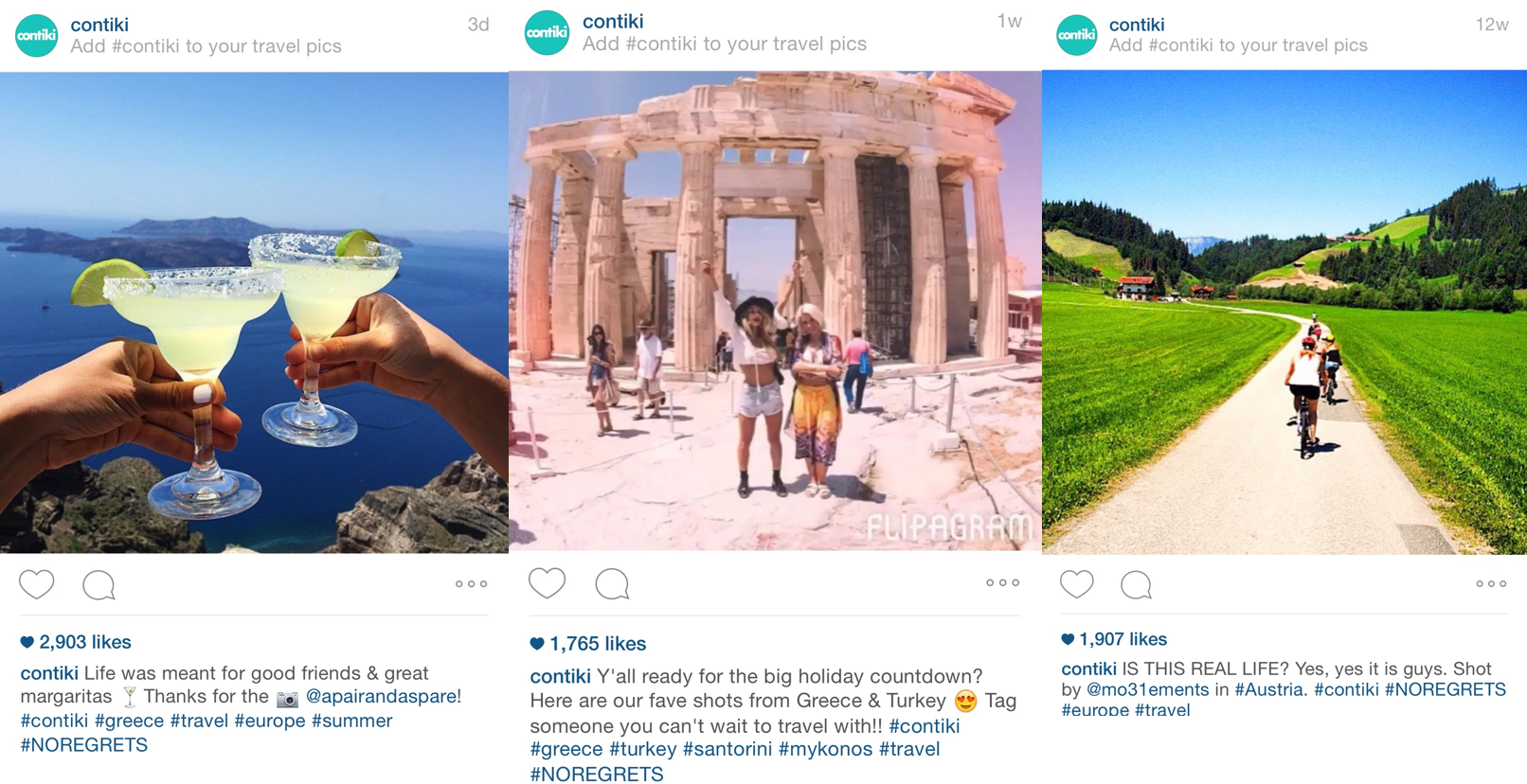 Contiki (@contiki) is a travel agency that brings people all over the world from the ages 18 to 35, on tours to various countries. With the tagline "See the world with Contiki and live life with absolutely #NOREGRETS", its persona of YOLO-ing (YOLO stands for You Only Live Once) appeals to the younger crowd who loves to explore the world and experience new adventures with their friends.
Each and every one of their photos makes you want to pack your suitcase and go on a trip!
Contiki encourages fans to use the hashtag #NOREGRETS when posting their travel photos and to add Contiki geotag on their photos. This helps their followers find all Contiki-related photos easily. At the same time, they put together their best travel photos using Flipagram and asked their fans to tag friends whom they would like to travel with.
This way, they managed to sustain the interests of their current fans and gain new followers as well.
Takeaways…
Each of these travel accounts exhibits a distinctive voice about their views on travelling – whether it is about romance, living life to the fullest or educating people about nature. The key point is to find your own selling point and learn from the best photographers on how to create attractive images by playing around with the subjects and colours of the photo.
Follow the different travel-related accounts to keep yourself updated with new photography techniques and interact with them to gain more followers down the line.
Brands
Explore our pool of Instagram influencers, analyse their profiles, and partner with the right Instagram influencers. Energise your sales and marketing efforts with the power of Instagram Marketing!
Engage Influencers
Influencers
Are you active on Instagram with over 1,000 followers? Get found by Top Brands, partner with them in exciting campaigns, promote your instagram profile and get paid doing what you enjoy!
Sign Me Up