With its bourgeoning number of users, Instagram has become the perfect tool for artists to showcase their works. Its visual and easy to update format make it easy for those in the creative fields to share their work with the rest of the world, often with minimal fuss.
Many artists have used their skills in interesting ways in order to cultivate a loyal following on Instagram. In fact, having an account that is dedicated to art already gives you the license to test the boundaries and create your own rules.
Let's pick up some tips from artists and designers who have tried-and-tested some winning strategies.
Mister Doodle – the name that says it all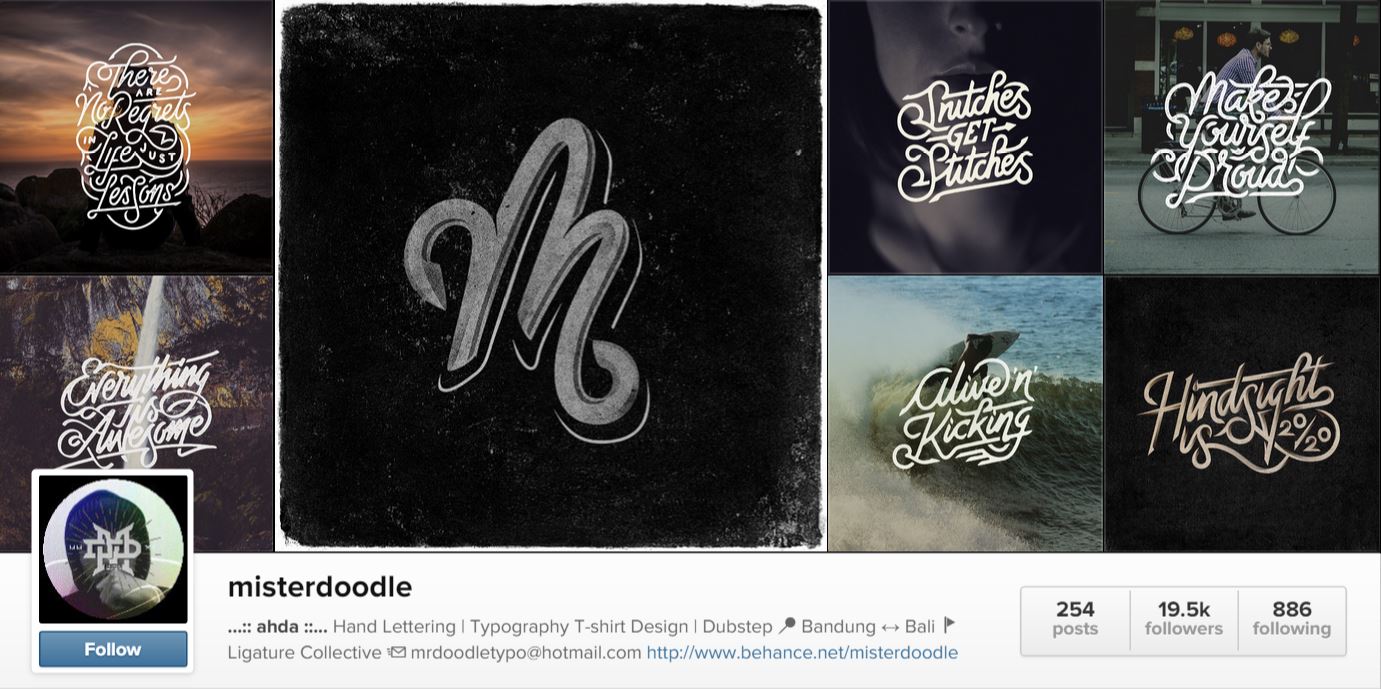 Mister Doodle (@misterdoodle) is the perfect account name for a designer because it instantly tells you what his account is about, ie it all about art 'doodles'.
A specialist in handcrafted typography, Mister Doodle expresses himself by juxtaposing landscape photos with life quotes in hand-type font which appeals to everyone. In a project which he started called #project365, he shared a different quote each day to inspire others.
For instance, on day 61, he posted 'Share handmade kindness' and on day 62 he reminded his fans to 'Make yourself proud'. His reminders not only motivate his fans but put a smile on his follower's face as they start their day.
Lily Stockman – share your inspiration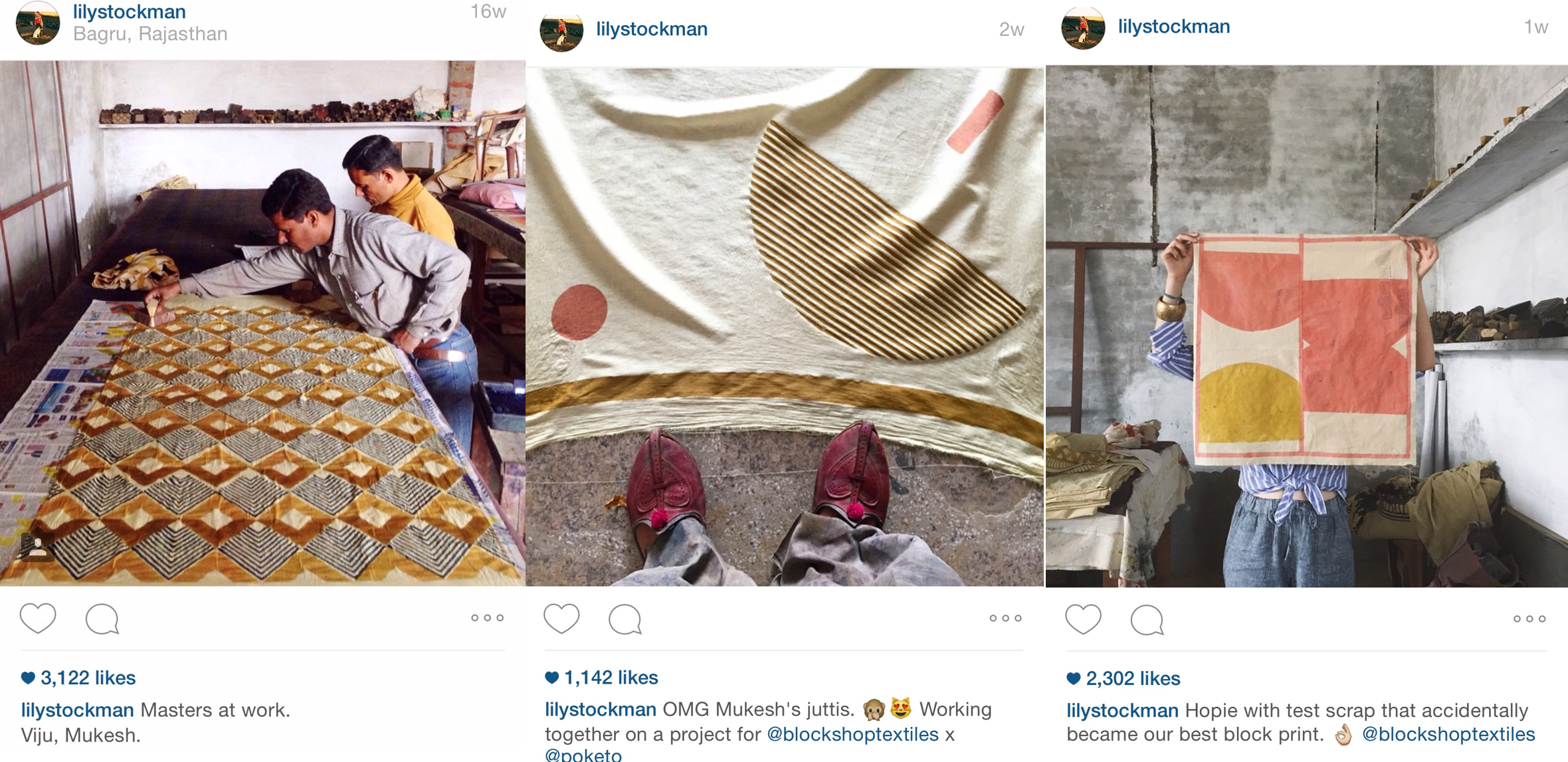 One half of the sisters who created Block Shop Textiles, Lily Stockman (@lilystockman) gives her own take on what inspires her designs and the process behind textile making. The sneak peeks shows her fans how much effort and detail go into every design, or even how an 'accidental' design became her best-selling item.
Her ability to share her thought-processes and her eye-for-detail makes each of the item feel more personal and precious to fans, who can see the hard work that goes into each textile. By doing this, she helps her fans gain a deeper appreciation of her artwork and keeps them captivated.
Oleknyc – turning crochets into works of art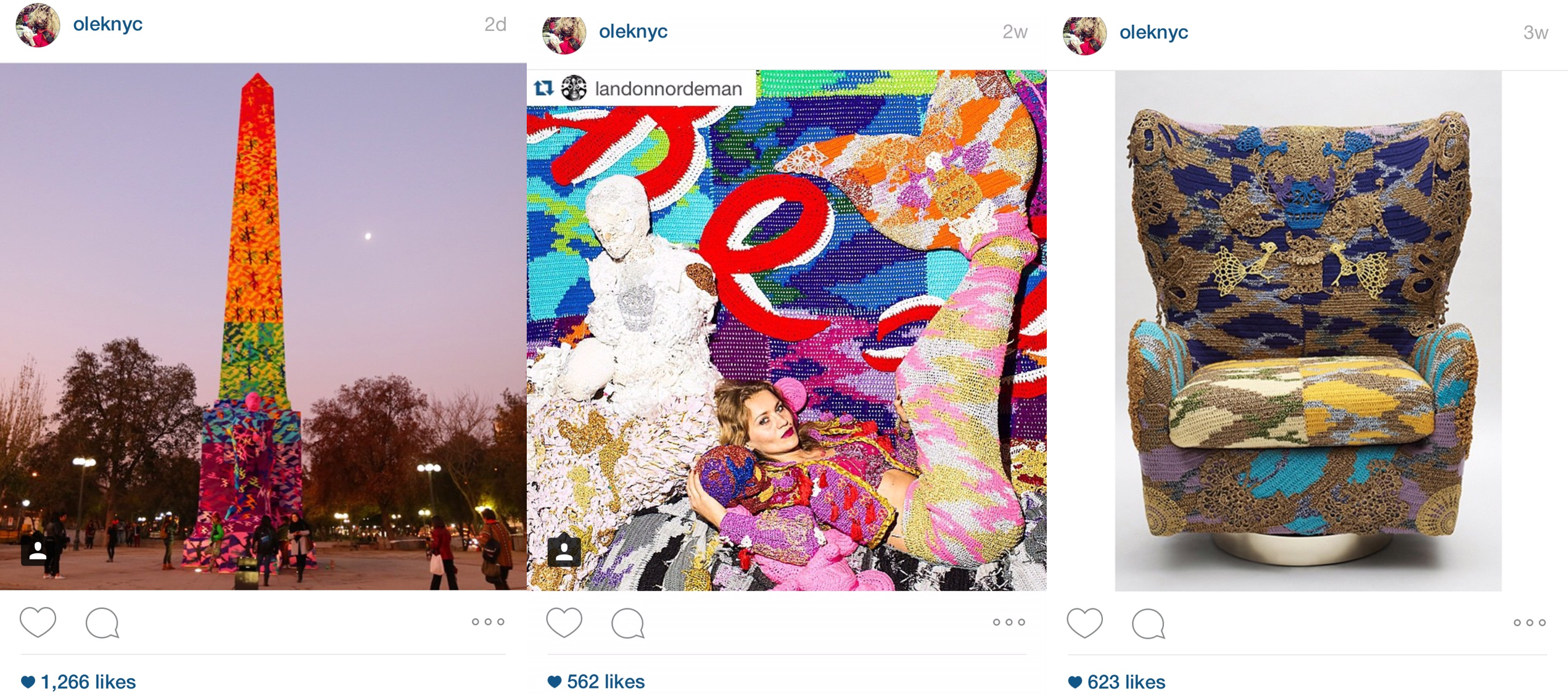 Oleknyc (@oleknyc) has one of the most interesting designer accounts on Instagram. This is largely due to her ability to turn crochets into creative art forms such as a mega structure in the middle of the city, a mermaid-shaped crochet or even a fully crocheted chair.
Oleyknyc keeps her followers enthralled. She amazes them with her imaginative artworks each day with new posts. Hence, the key to attracting more followers to your art on Instagram is to inject something new into your art form and to share them regularly on your platform.
Loic Gouzer – art for a cause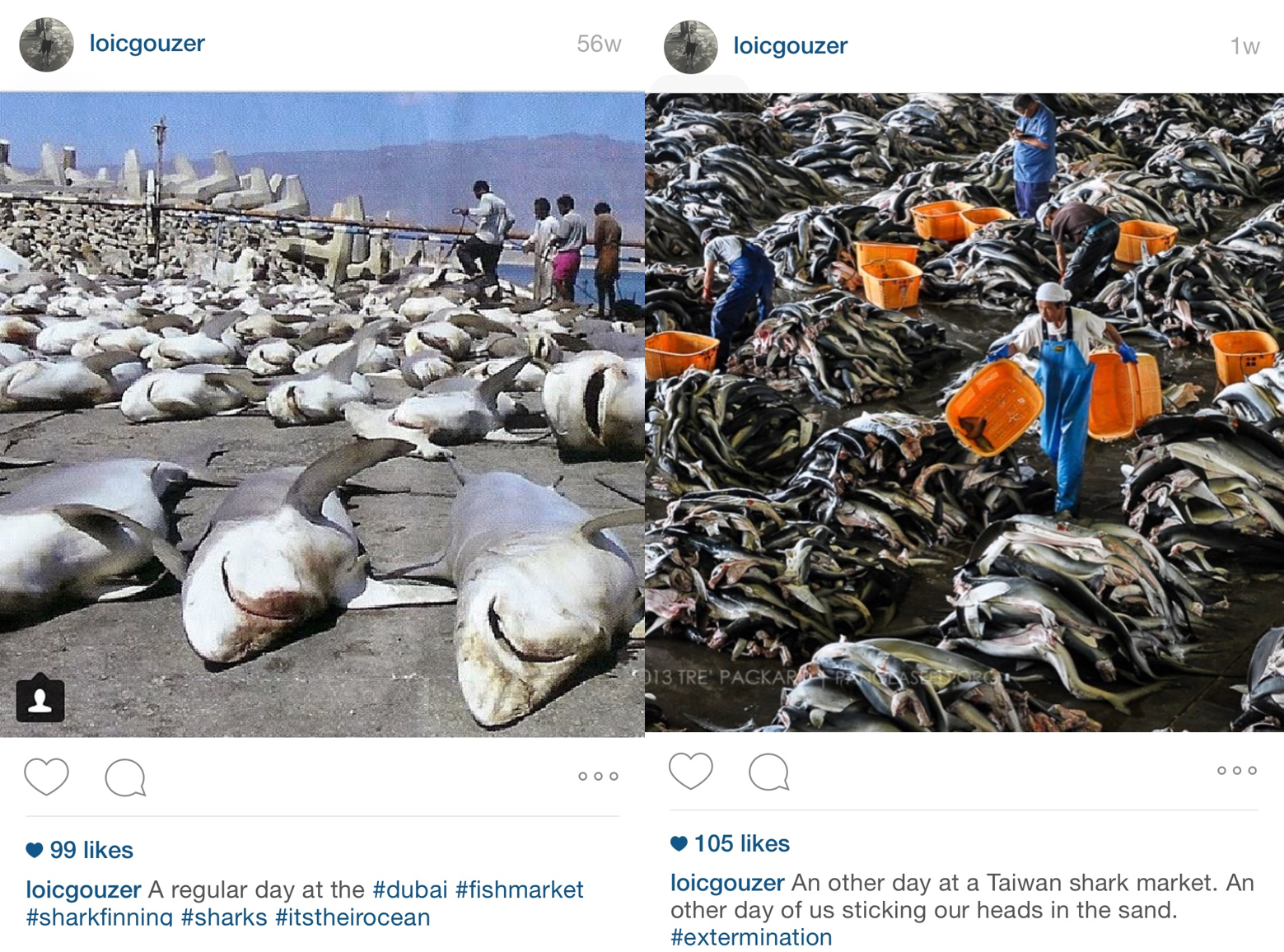 In between posting pictures of art pieces, Loic Gouzer (@loicgouzer) uploads thought-provoking photos of how sharks are being hunted for their fins. He is known to be an animal rights activist who has collaborated with the Leonardo DiCaprio Foundation, and his commitment towards fighting against animal cruelty helps him relate to his readers and educate them at the same time.
Using your art to fight for a cause helps make your art Instagram account more impactful and memorable. It also conveys a sense of the character of the artist behind the account.
Art for thought…
From sharing inspirational quotes to fighting for a cause, there are no shortage of ideas to make your art Instagram account more attractive and appealing to Instagram users.
What these designers and artistes have shown is that putting in a bit of extra effort and thought into how you shoot and share your artworks can help to jazz up your Instagram account.
Brands
Explore our pool of Instagram influencers, analyse their profiles, and partner with the right Instagram influencers. Energise your sales and marketing efforts with the power of Instagram Marketing!
Engage Influencers
Influencers
Are you active on Instagram with over 1,000 followers? Get found by Top Brands, partner with them in exciting campaigns, promote your instagram profile and get paid doing what you enjoy!
Sign Me Up