The Instagram TV feature is a great compliment to your existing Instagram feed, allowing you to post longer form videos to better engage with your following. With video content marketing on a rise, having a good IGTV strategy is crucial for your social media marketing plan.
The IGTV feature is still relatively new, but once you figure out how to determine the best  video length and how to nail your IGTV descriptions, you will easily master it. 
Here is everything you need to know about IGTV marketing on Instagram.
#1 Set Up Your IGTV Channel
The first thing you need to do is set up your IGTV channel. Once you have your business Instagram account created, you can use it to upload IGTV videos, so there really is no separate process you need to go through. However, there are still some actions you need to perform. 
In the feed tab, you need to tap on the IGTV icon in the upper-right corner, tap the gear icon, and then select the option to create your channel. Complete all the necessary prompts that come up – and it's done!
#2 Determine Your Target Audience
Before you can start uploading videos to your IGTV channel, you need to plan a couple of things. Determining your target audience is a crucial first step, so here are some questions to ask yourself before you get started:
  What is their age, gender, location, and the language they speak?

  What is their education, occupation and income level?

  What are their interests, beliefs, pain points, and inspirations?

  What would be their motivation to watch your videos?
#3 Plan Out Your Content Strategy
Once you have determined who your target audience is, you will need to decide what kind of content you will be creating. Your content needs to resonate with your selected target audience, so focus on the ideas that capture their interests and pain points. Choose the format and style of your video, and be creative with it! Some interesting formats include behind-the-scenes features, tutorial videos and even comedy sketches. If you plan ahead, you can also experiment with podcasts or video series. However, if you don't know where to start, your existing content can also be repurposed.
Do take note that the length of the videos must be at least one minute long. Take time to understand the best video length suited for your content format.
To stay on top of your content in the weeks to come, start planning out your content strategy early. This will help you get a better grasp on what you are planning to do with your IGTV channel and what you expect to come out of all your efforts.
#4 Prepare Your IGTV Video Scripts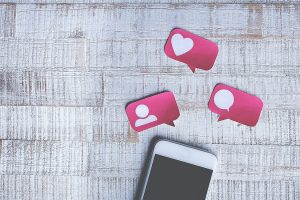 Every time you decide to create a new video for your IGTV channel, you will need to prepare a script first. The script should be a detailed outline of everything you will cover in the video – from the voiceover or onscreen text to the visuals and sound effects. To ensure the video flows, you should start by making a list of points you want to cover about a certain topic. After that, you should create a general content outline and organise the points in a chronological order.
#5 Hire Professional Creators
Though you might be the one creating the scripts, it's always good to have someone proofread and give you a second opinion. Hiring professional creators will increase your IGTV video's production value, and help you to stand out.
Depending on the type of videos you will be making (animation, live-action, edits), you may need to hire a professional animator, camera operator, host or editor.
#6 Design Cover Images
When you upload your videos, you have the option to choose a frame from the video to be your video's cover image thumbnail. Alternatively, you can also create the image separately and upload it from your gallery.
Try to make the cover image eye-catching and visually appealing such that people will be interested to click and share it. You can consider adding the title of your video or a quote from the video, to give your audience a sneak peek on the content.
Sometimes, standardised cover images for all your videos can help organise your IGTV content to look more consistent.
#7 Start Uploading IGTV Videos
When you upload your IGTV video, do make sure to write an engaging caption to pique the interest of your audience, just like you would for any regular post on Instagram. You'll also want to include relevant keywords in your description to make it easier for people to find your videos on IGTV – such as through hashtags and tagging other Instagram accounts.
#8 Analyse Your Content's Performance
After you start posting IGTV videos, you will need to track their performance. Some metrics you can track are the number of views, shares and comments the videos garner. Another valuable metric is the audience retention rate, which shows how many people watched your video until the end. The metrics you track from your IGTV content's performance are a helpful indicator on how well your content resonated with your desired audience. You can utilise Instagram Insights to accurately assess the video's performance and use it to plan your future content. By setting goals for your subsequent IGTV content, you can make more informed creative decisions that are sure to perform better in the future. 
#9 Respond to Comments
IGTV videos help to strengthen the relationship between creators and followers. As much as possible, you should try to interact with your viewers by replying to their comments, or encouraging them to tag or follow. On top of that, the comments left by your followers (be it positive or negative) are valuable feedback that you can take note of for your future content. By strengthening your relationship with your followers, you can ensure better engagement and success in your campaign. 
Final Thoughts
To sum up, IGTV marketing can be very effective once you figure out how to use this interesting Instagram function. Many content creators are already tapping on IGTV to better engage with their audiences. You too can master the skills needed for a successful IGTV marketing campaign. Just plan your content beforehand, Upload videos to IGTV, choose attractive video thumbnails, give the videos interesting titles, and write engaging captions. Above all, keep your desired target audience as your central focus. After all, it's just like a regular Instagram post! 
Author bio:
Frank Hamilton has been working as an editor at essay review service Online Writers Rating and an author at Best Writers Online. He is a professional writing expert in such topics as blogging, digital marketing and self-education. He also loves travelling and speaks Spanish, French, German and English.