On Tuesday, 20th October 2015, a group of 9 influencers headed down to
Sum Kee Food
for a Food Tasting! The owners, Mr. and Mrs. Sum were extremely hospitable, and their eldest daughter, Nicolette (
@nicolettelovesyou
), sat together with the influencers to eat!
Both Nicolette and her mom were patient to answer any queries that the influencers had, be it the country of origin of the crabs, or the breed of fish used for the Curry Fish Head (we found out it was Red Snapper).
We started off with the signature dish, one that Sum Kee is well known for – Ultraman Chicken.
It was followed by Ngor Hiong (with crunchy bits of water chestnut in it), Four Seasons Beans (Si Ji Dou), and Wallet Chicken.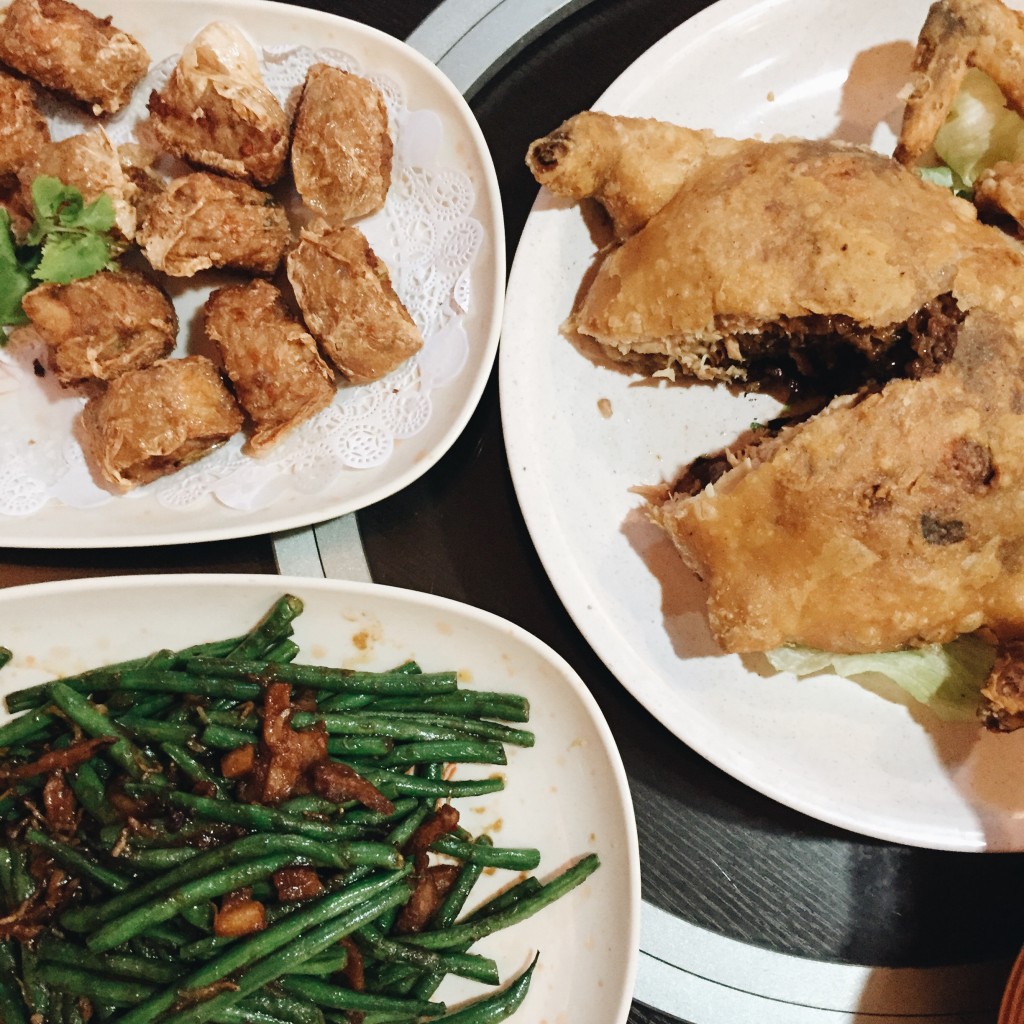 The wallet chicken is a concept created by Mrs. Sum, who stuffed the chicken with glutinous rice!
  Next up was the Pumpkin Tofu, which is seasonal, as pumpkins are quite hard to obtain in Singapore. The smooth pumpkin sauce was something unique, because you don't really get pumpkin infused dishes in Singapore.
Following this, was a huge claypot of Curry Fish Head! We love this description by Sam (@samoosg), who absolutely loved the Curry Fish Head!
  Now comes the good part, CRABS! The ever so generous Sum family provided 3 kinds of crabs for our StarNgage influencers. Black Pepper, Chilli, and Salted Egg. I'll let the pictures do the talking.
We ended the dinner with Orh Ni (Yam paste), which was really magnificent. The paste was the right thickness, and it wasn't too sweet!
  Special thanks to the Sum family for hosting the StarNgage ⚡️influencers!
  Some behind-the-scenes!
Read all about our food tasting session at Sum Kee at our influencer's blogs/reviews!
Sam Wu (@samoosg): Yelp Review
Nicholas Lau (@nicholaslgl): Nicholaslgl Food Diary
Jacelyn (@jayellyn): Jayellyn's Blog
Victoria (@victoinette): Victoinette
Check out our FULL CAMPAIGN REPORT: SUM KEE Campaign Report