1) Have you always been a foodie? Which area do you like best? Do you treat food as one of the artistic areas to practice your photography skills?
I have always loved trying new food. One of the things I consider aside from taste is if the food is "Instagrammable" and how I could allow my audience to taste the food with me through my photo. So I try to find a different perspective of the food to make my photo unique that would engage my audience to going out and trying the food that I share with them.
2) What makes a good food photo? What's the most important detail for taking a good Instagram photo?
I think with food, a good lighting is very important in highlighting its features. Sunlight has always been my best friend when it comes to food photography. I always make it to a point where I get the table with thd best sunlight. I can be annoying at restaurants at times because I keep changing tables whenever a good spot becomes available, but trust me it pays to be assertive.
3) Finally, share with our readers one of the must-visit eating places in your country/city, and why?
New York City is my favorite city to explore alone, it is very rich in wide varieties of food culture and offers a high degree of authenticity. One of the unique places I went to was Raclette NYC in the East Village. Raclette, as you may know, is a semi-hard cheese that is formed into a wheel. Raclette NYC offers a memorable experience when it comes to cheese, they scrape the melted raclette over to your plate of roasted veggies at tableside. The best part is they do it twice! Once after they bring your plate to the table and again mid-meal. So make sure you have more room for cheese when you come and visit Raclette NYC!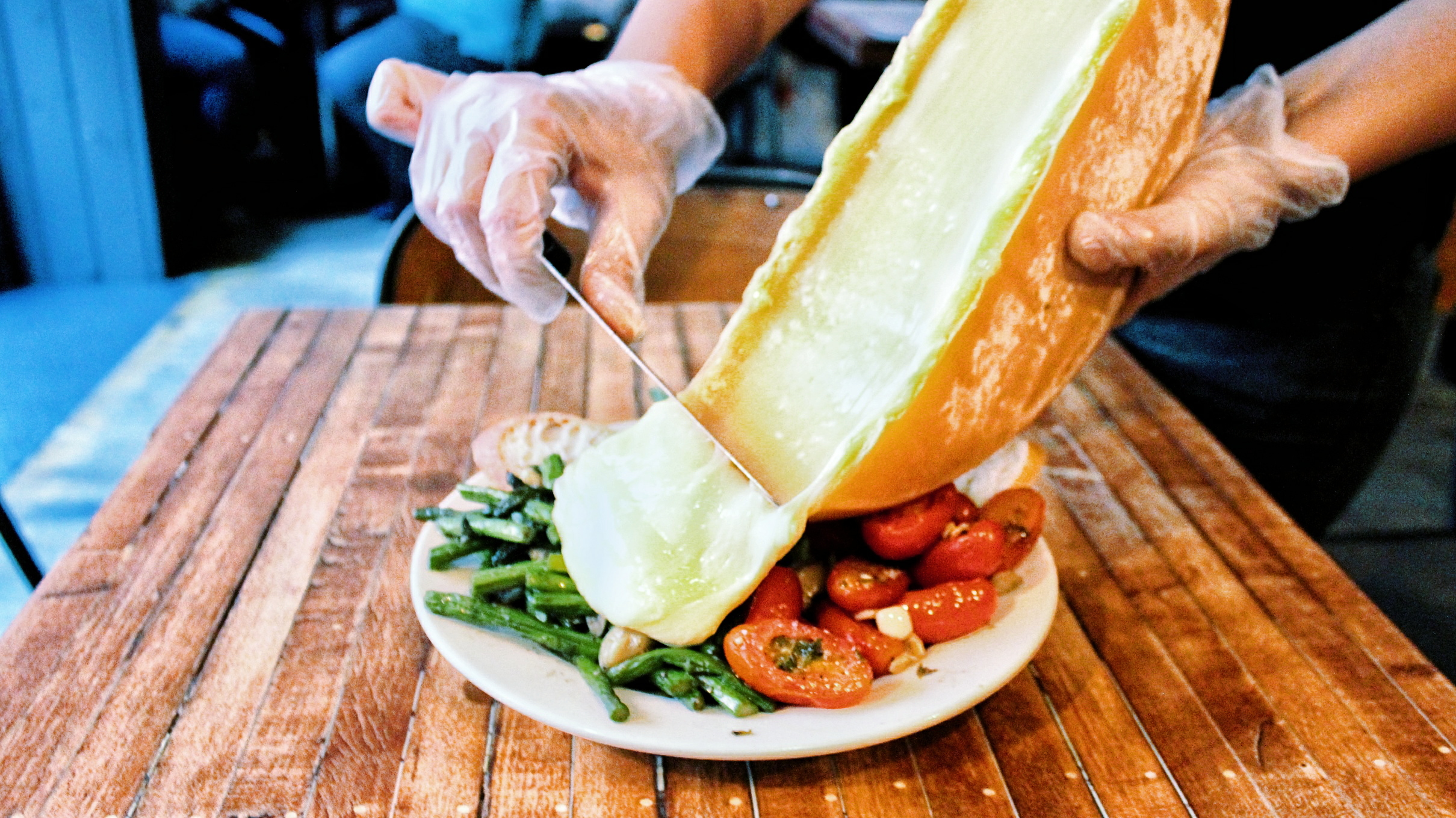 Raclette NYC's Méditeranéeis made out of roasted asparagus, roasted garlic, and roasted tomatoes topped with tableside scraped melted raclette Franch Cheese was too good to be true! I honestly had to pinch myself to confirm that I wasn't dreaming.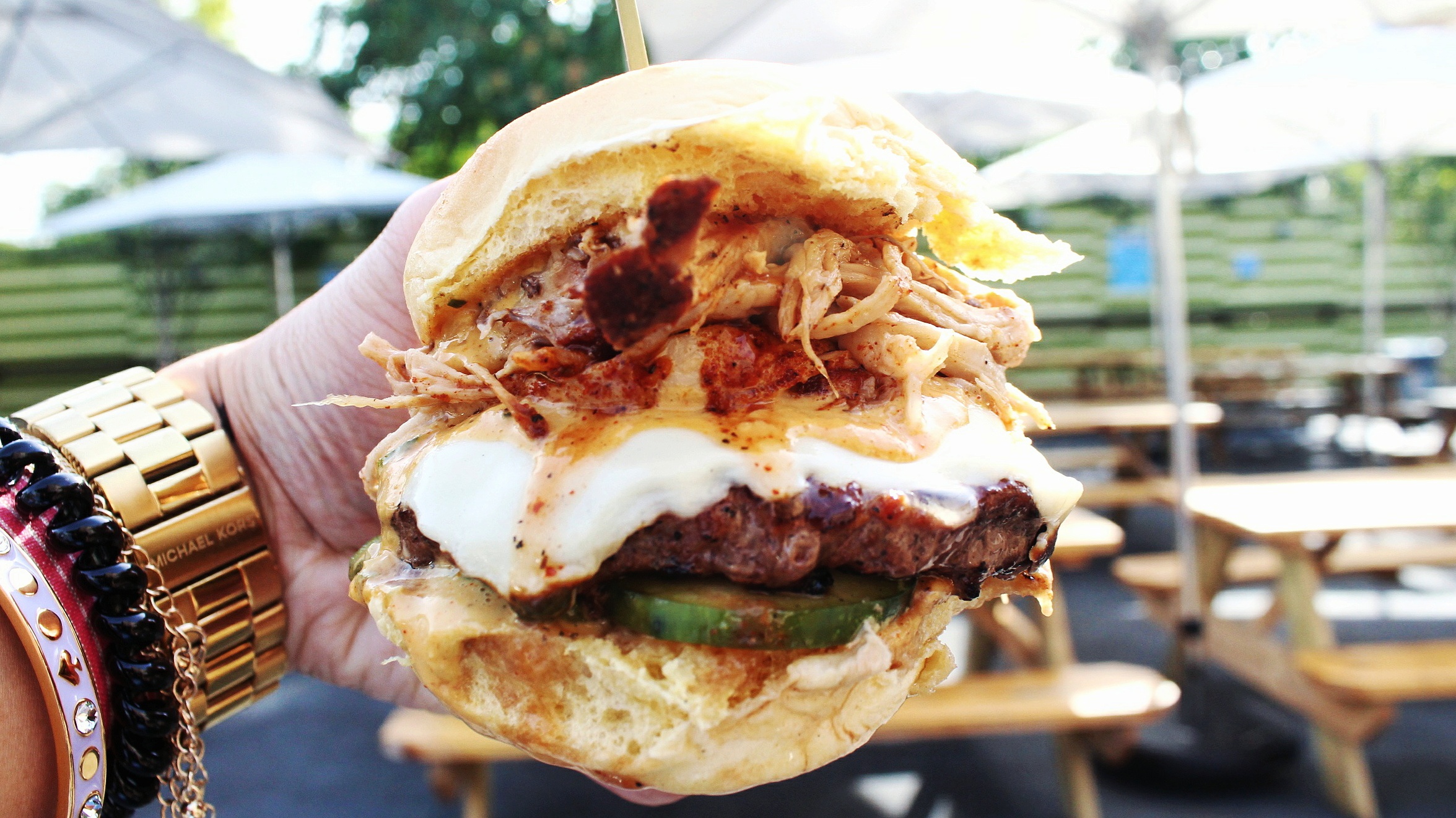 Brooklyn's Pig Beach Single Pig Beeach Burger with Pulled Pork, House Pickles, White American & Secret Sauce on Martini Buns looks so scrumptious that I'd love to be the Plankton whoe steals this burger's secret formula!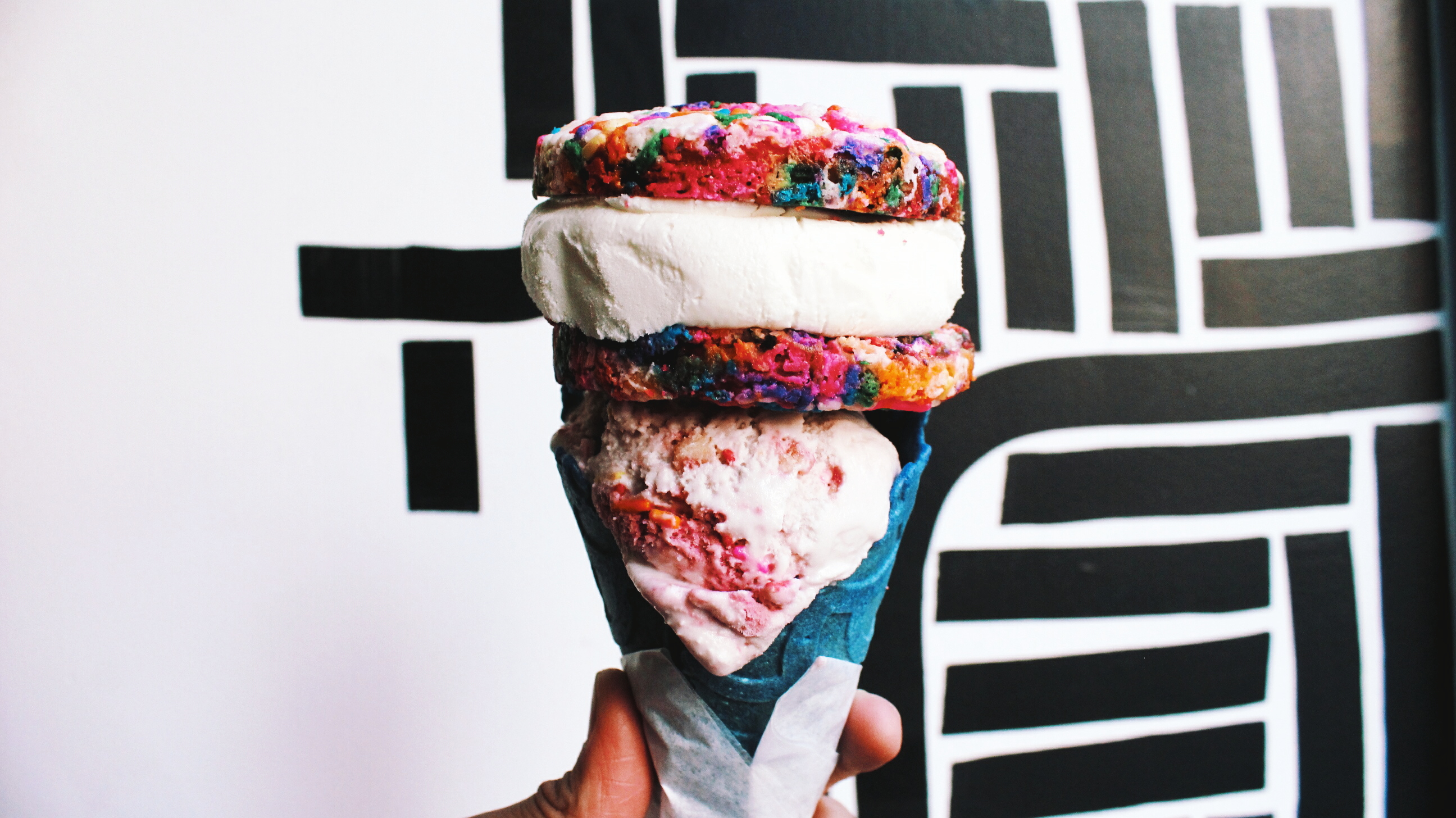 ICE & VICE at the Lower East Side of Manhattan takes its ice cream to a whole new level. Their Baby Food Ice Cream made out of concord grape, donut-soil, rainbow sprinkles, and rasberry coulis in a Salted Blue Corn with Honey Cone and topped with an incredible Birthday Cake Ice Cream Cookie Sandwich. Make sure you don't count the calories because calories don't really count!
Country:
US
The Art of Food Photography
Have a fabulous food photo of your own to share? Submit your food photos
with us for the chance to be featured.