Interest in influencer marketing has grown exponentially. Thanks to social media, the number of opinion leaders in various fields around the world just keeps increasing. According to an Influencer Marketing Hub survey of 800 marketing agencies, brands, and other advertising and PR professionals, there has been a 1,500% increase in Google searches related to the term "Influencer Marketing" over the past 3 years! 
Why Influencer Marketing is important:  
The goals that brands set when working with opinion leaders can be boiled down to the following:
Increasing audience awareness of the brand (brand awareness);

Audience education (especially for high-tech goods);

Improving search engine results (when authoritative sites link to your website, it ranks  higher in search engines)

Product demonstrations;

Increasing the number of subscribers and engagement in the brand's social networks;

Working off negativity (when opinion leaders help debunk a myth about the harms/disadvantages of a product/service);

Increasing sales;

Increasing trust in the brand.
Besides Instagram, one of the favourite platforms of opinion leaders is Clubhouse.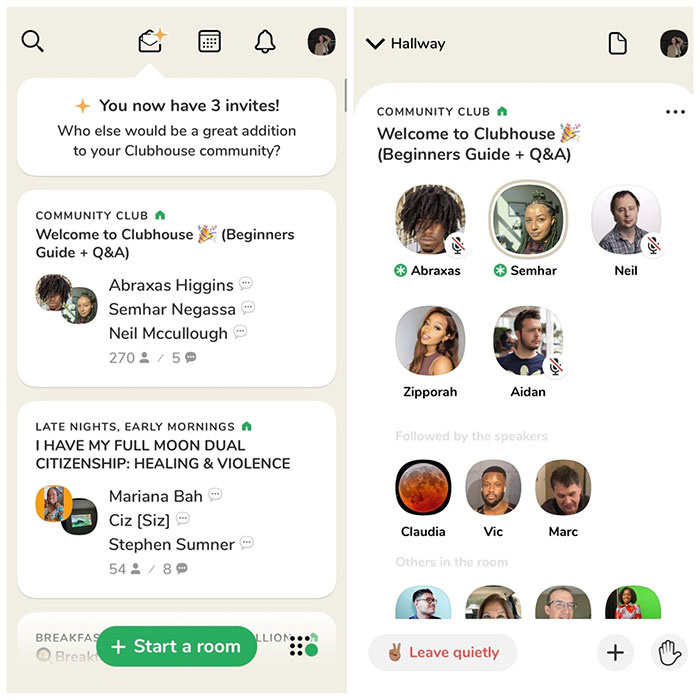 What is Clubhouse?
Clubhouse is a new social network in which users communicate only through voice messages. To get on the platform, you need to get an invitation (an "invite") from acquaintances who have already gained access. Once inside the app, you can navigate through different rooms to listen to live conversations hosted by global celebrities or even your colleagues.
Many people believe that Clubhouse is quickly becoming a global marketing story. Media personalities are actively entering the social network. This is part of "elitist" marketing. It is a tactical move to attract first the elites, and then everyone else, to create a sense of scarcity.
Clubhouse is also easy to use. Clubhouse works like  radio – but audience members participate in the discussion alongside the host. Initially, everyone could enter a virtual Clubhouse room and ask questions, even  to the top manager of a large company. But this has changed recently.  Top bloggers and stars who are unsatisfied with such democracy in communication have turned their Clubhouse rooms into 'classic radio', where they speak and the audience listens.
Marketing on Clubhouse
Clubhouse is a platform for clarity and transparency. Business representatives hold press conferences and talk shows where they discuss important issues and chat about their interests. For example, iRobot launched a new robotic vacuum cleaner via Clubhouse in February. Audiences benefit by listening to these industry experts too. People value such useful information and  are willing to pay for it.
Clubhouse offers the possibility to create closed virtual rooms which only invited users can enter. Business people or bloggers can advertise Clubhouse events and charge admission fees for audiences to get useful information, feedback, and build their network.
Alternatively, companies can use Clubhouse to build relationships between their brand and customers.  For example, companies can pay for speakers or influencers to  advertise the benefits of their product to Clubhouse listeners. However, companies must indicate that this is a sponsored sharing. Of course, this strategy is still very new, and its success is unknown. 
So there is potential in using Clubhouse for marketing, because businesses can connect easily with potential professional/ elite customers and communicate with existing ones. There is a solvent public on Clubhouse ready to listen and engage with your brand – and this is a serious reason for purposeful activity.
---
Author's Bio
My name is Carrie Duncan. I'm a philologist and mom of 2. Currently I'm working as an essay writer.