In influencer marketing, social media influencers promote a product or service through product mentions and endorsements. Businesses reach out to these influencers, who are individuals with a large following on social media, and use them to penetrate new markets. 
Influencer marketing works because most social media users view social media influencers as experts within their niche. When an influencer recommends a product or service to their followers, people will be inclined to make purchases because of the trusting relationship influencers have built with their followers. 
A decade ago, influencer marketing was only done by  dedicated bloggers and celebrities. Today, one doesn't have to be a public figure to influence the masses. If your company would  like to incorporate influencer marketing in your business strategy, you should ensure you have access to the right information. Keep reading to learn tried and tested tips and tricks you can use to develop an  influencer marketing strategy for your company.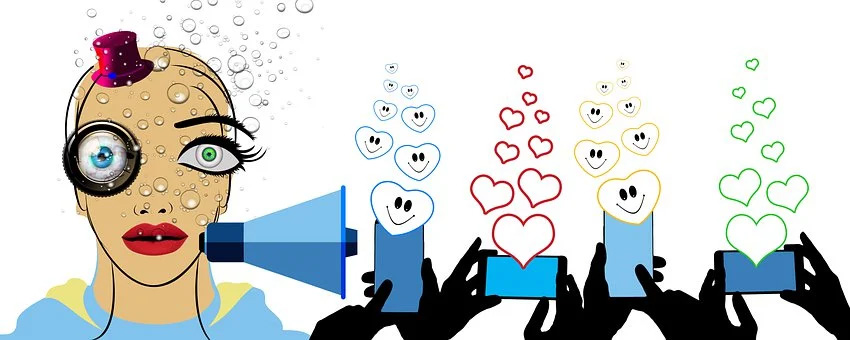 Source: Pixabay 
1. Choose appropriate platforms and influencers
Like most marketing strategies, you have to begin with research so you don't walk in blind. First, identify the social media platform you want to focus your influencer marketing efforts on and find suitable influencers in your niche. 
It's important to start small and expand to other platforms later, as this allows you to learn useful lessons for future strategies. Ideally, your brand should already have an online presence on most social media platforms. Choose the platform that your brand has the most visibility on, or the platform where influencers talk about your industry the most, and expand into it through influencer marketing. 
A suitable influencer for your marketing strategy is a user with an influential voice in your industry. They should also have a large following as this is what you need for the strategy to work. Remember that the industry you're in will guide the social media platform you choose to launch your influencer marketing strategy.
2. Set a Budget and Management Strategy
Once you find the influencers you want to work with, you should figure out what to pay them. Work with a budget, so that you don't run down your business in an attempt to expand your market. Factor in the time you will require to plan this new strategy and how that will affect your business' bottom line. 
You want an influencer program that doesn't affect your business' uptime (the percentage of time that hardware, an IT system or device is successfully operational), as this would go against the program's purpose. 
Note that influencer marketing is not an automated advertising strategy that balances itself. Instead, you need to pay attention to your partnerships and what each influencer contributes to the business' growth. If one partner is falling behind, you need to follow up and figure out the source of the error.
3. Decide on Goals and Message
The main goal for launching an influencer marketing strategy is to boost brand awareness and, by extension, increase sales. But rather than setting these broad goals, you should hone in on your brand's needs to make the strategy effective. 
Perhaps you want to penetrate a new market segment, and the influencer you've partnered with can help you achieve this goal. Your partner's role will be to help you reach specific target audiences that are likely interested in your products and services. The influencer's personal narrative and conversational tone will help your brand form a relationship with new customers. 
4. Review and Refine Your Strategy
After you've got everything figured out, you should go over your plan to ensure it's ready for execution. Note that reviewing and refining your strategy is an on-going process that you'll need to keep doing even after launching your influencer marketing strategy. 
Set up pre-determined dates to track your business' progress after launching  the new marketing strategy.
Conclusion
While influencers are here to stay, the world of influencer marketing is ever-changing. As a business, you need to learn how to run a successful influencer marketing program in order to penetrate new market segments. As you follow the tips and tricks outlined above to get started, pay special attention to budgeting as this is what will determine if you get a reasonable return on investment from the new marketing strategy. Remember to update all marketing strategies you launch so that they can boost your bottom line. 
---
Author's Bio
Anna is a freelance writer who has been providing dissertation assistance services for the past four years. She has also ventured into marketing and helps businesses curate SEO content for their blogs.