One of my favourite Social Media Platforms is Instagram, because of its simplicity and convenience to use. Scrolling, double-tapping, commenting; it kinda makes the user experience unique.
As a photographer, I hold pretty high standards for my photos on Instagram, which explains the amount of time taken to edit the photos before posting on Instagram. I'm sure most Instagram-addicts would know what I'm talking about.
Here are 6 awesome apps that I use to edit my photographs to ensure that my feed is aesthetically pleasing.
1. VSCOcam (Visual Supply Co.)
http://vsco.co/vscocam
Price: Free
This is the app I use the most on my iPhone. VSCOcam stores presets in their app to ensure minimum hassle, and it saves me plenty of time just by using their presets. There are default presets that you can download (which are sufficient in my opinion), but you can buy more if you want to.
You can also edit the basics such as exposure, saturation, temperature etc. on VSCOcam, and save your edited pictures in different sizes, depending on the amount of space in your phone.
This is one of my favourite apps, also because if you take a picture using VSCOcam, they will reveal the picture information to you, such as Aperture, Shutter Speed, Time, Location, etc. Isn't that amazing?
My favourite presets: 04, 06, F2
Hashtags: #vsco #vscocam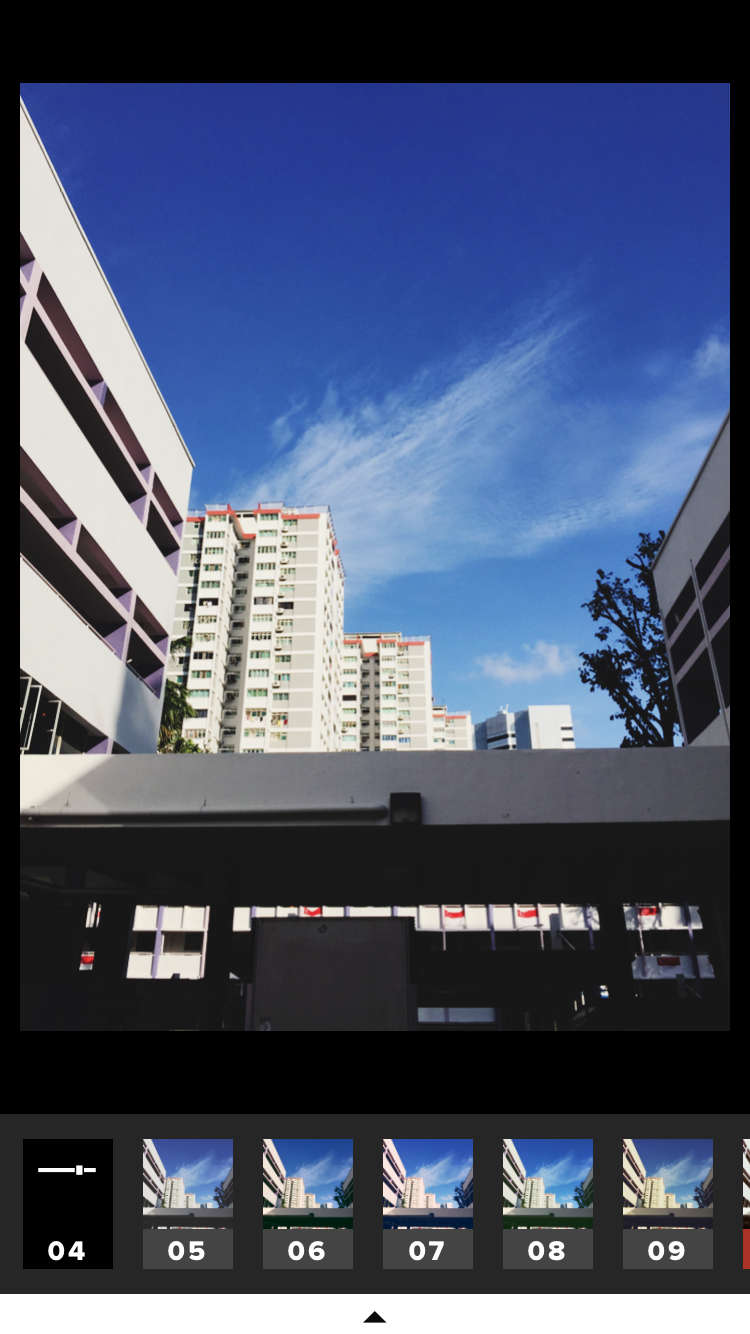 2. Aviary Photo Editor
Price: Free
Aviary was acquired by Adobe in 2014, in a bid to tap on the millions of Aviary users. This app has basic editing functions, similar to VSCOcam, but boasts more options, such as Blemish, Blur, Whiten, Draw, Splash, and Meme.
I found out about this app when using Whitagram, where I was able to edit my photos before filling it into a white background to fit into Instagram.
The wide range of editing functions allows for increased creativity and precise editing. One thing I like about this app is that the default toggle is in the middle, as shown in the picture. This allows for both +/- editing, instead of only increasing each component, which is in the case of VSCOcam.
Hashtags: #aviary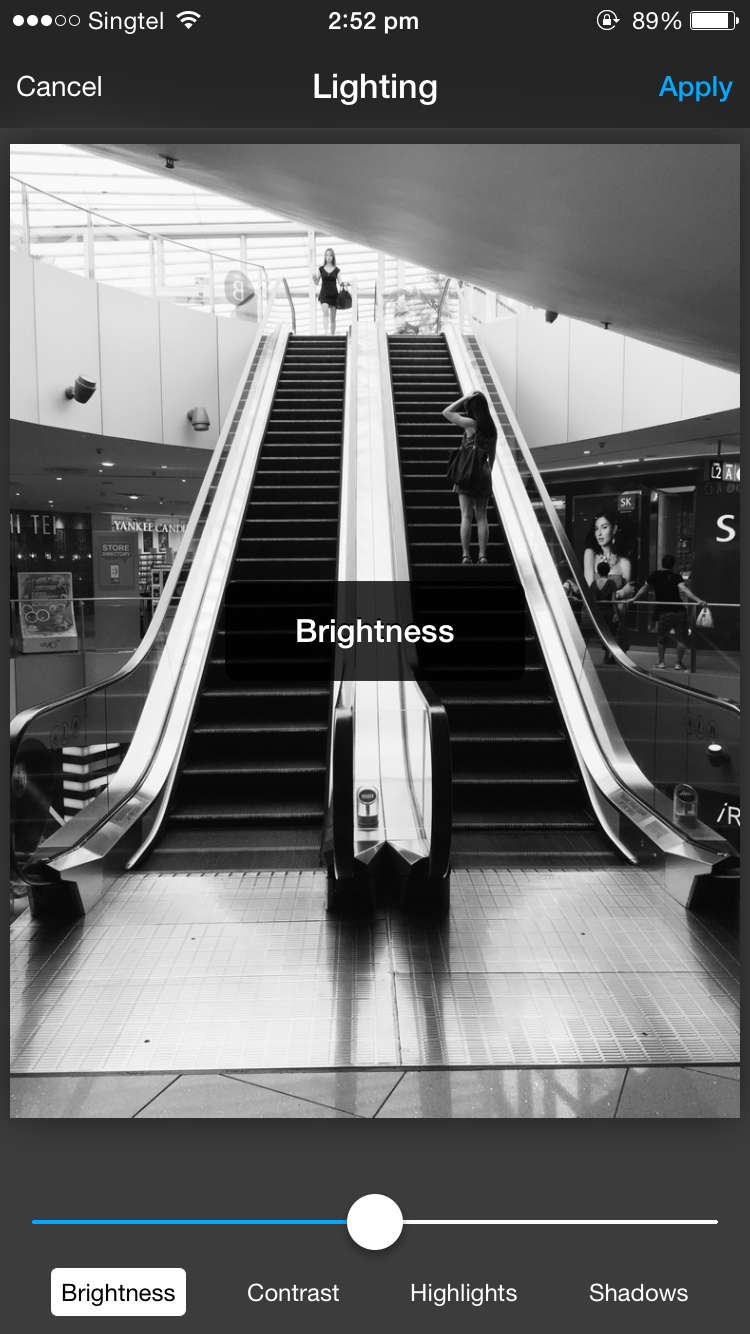 3. Over
Price: $2.58 (SGD)
Over allows users to input text and stickers onto existing photographs. The app itself comes with default fonts and sticker packages, but you are able to purchase more as well.
What I like about this app is the flexibility of arranging the words. After choosing your font and typing the desired words in, you can simply use two fingers to pinch to make it smaller, or spread to make it larger. At the same time, you can rotate the words, using the same two fingers.
This app is extremely user-friendly and idiot-proof.
Favourite Fonts: Windsong, Goon
Hashtags: #madewithover #over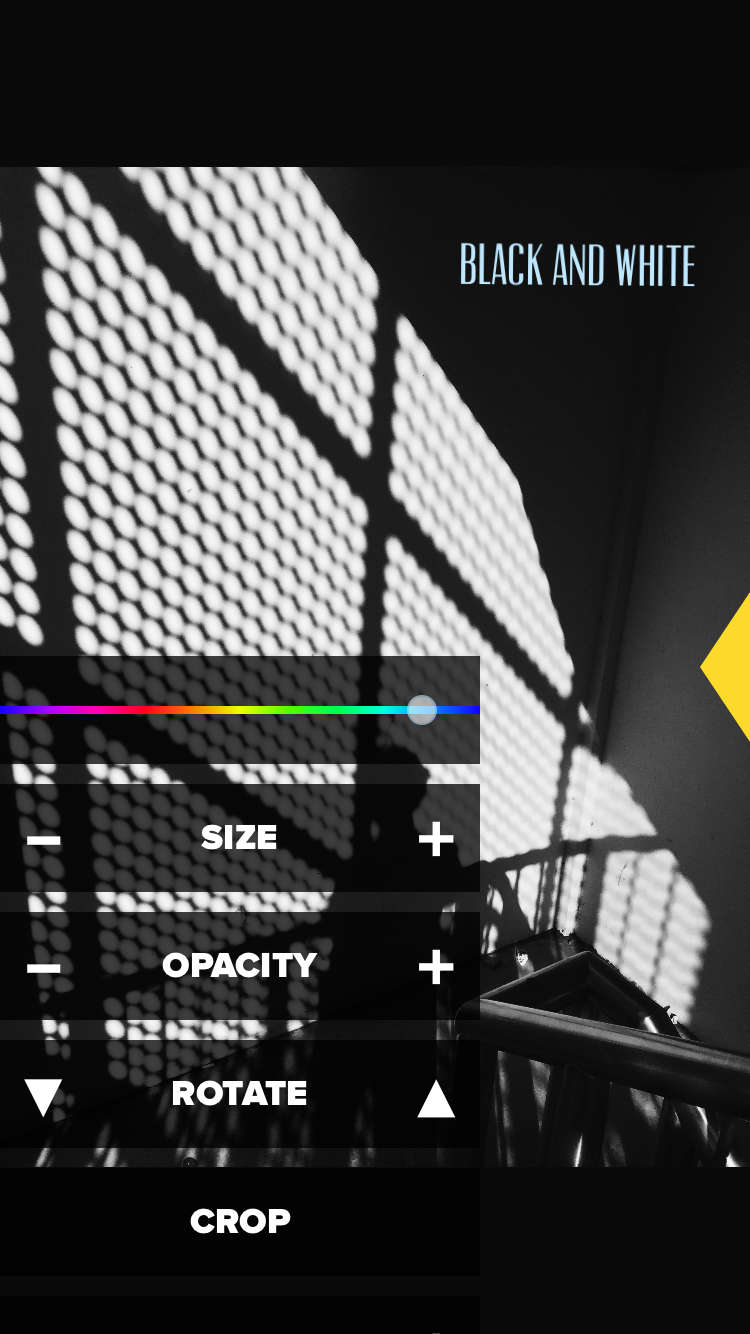 4. Whitagram
Apple download
Android download
Price: Free
Whitagram is a really simple app to use if your desired photo is too wide for Instagram. I use this to fit my landscape photographs into Instagram squares.
Some pictures, such as the one in the screenshot, can't fit into an Instagram square without cropping out parts that is vital to the photograph's composition. That's where Whitagram comes in.
It's really easy to use! Just upload the photo, and Whitagram will do the work for you. Simply export to Instagram or your photo gallery.
Hashtags: #whitagram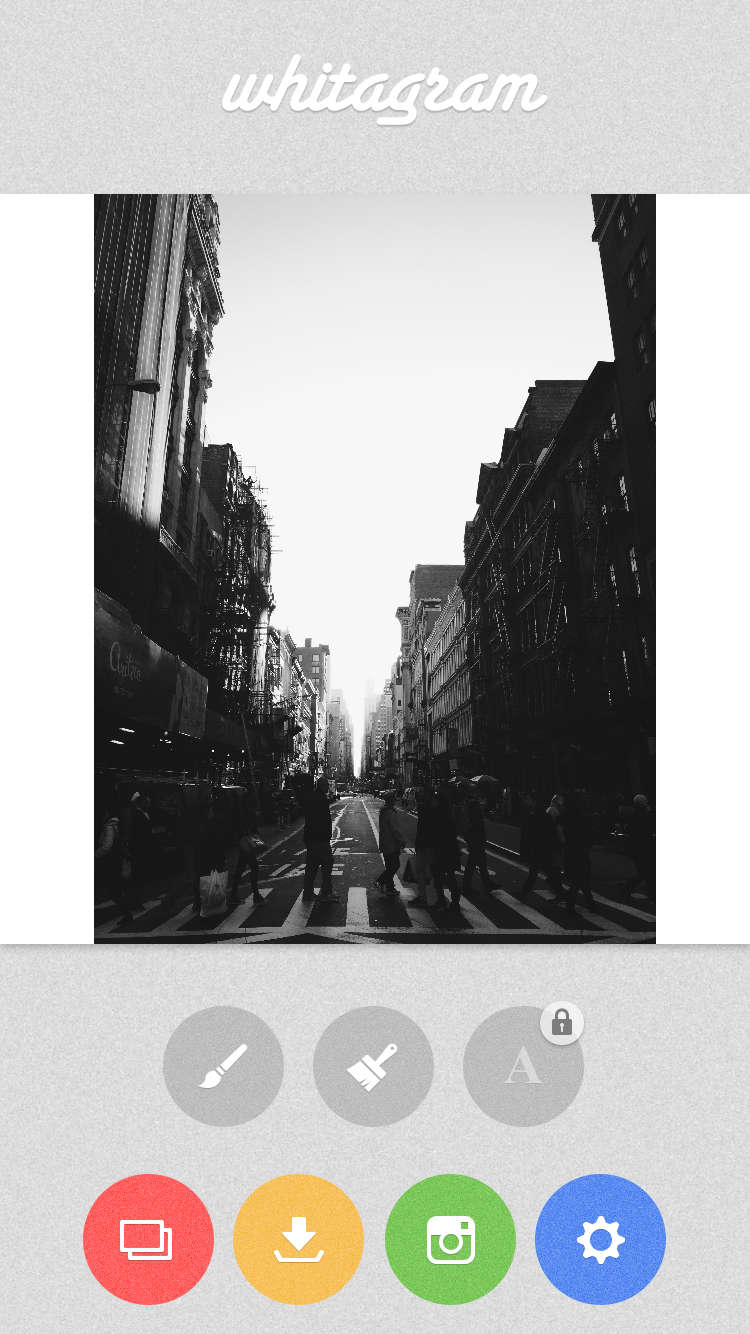 5. Layout (from Instagram)
Price: Free
Took too many food photos in one sitting, but don't want to post each of them on its own? Then Layout is the app for you.
Instagram recently launched a new app called Layout, for Instagram users to collage their photos. I've just started to use it, but it seems quite user-friendly, with two main functions, Flip and Mirror. When choosing your photos to collage, Layout shows you a live preview of the photos being collaged at the top of the app, allowing you to choose your layout based on smaller thumbnails. Get it? Choose your layout on Layout.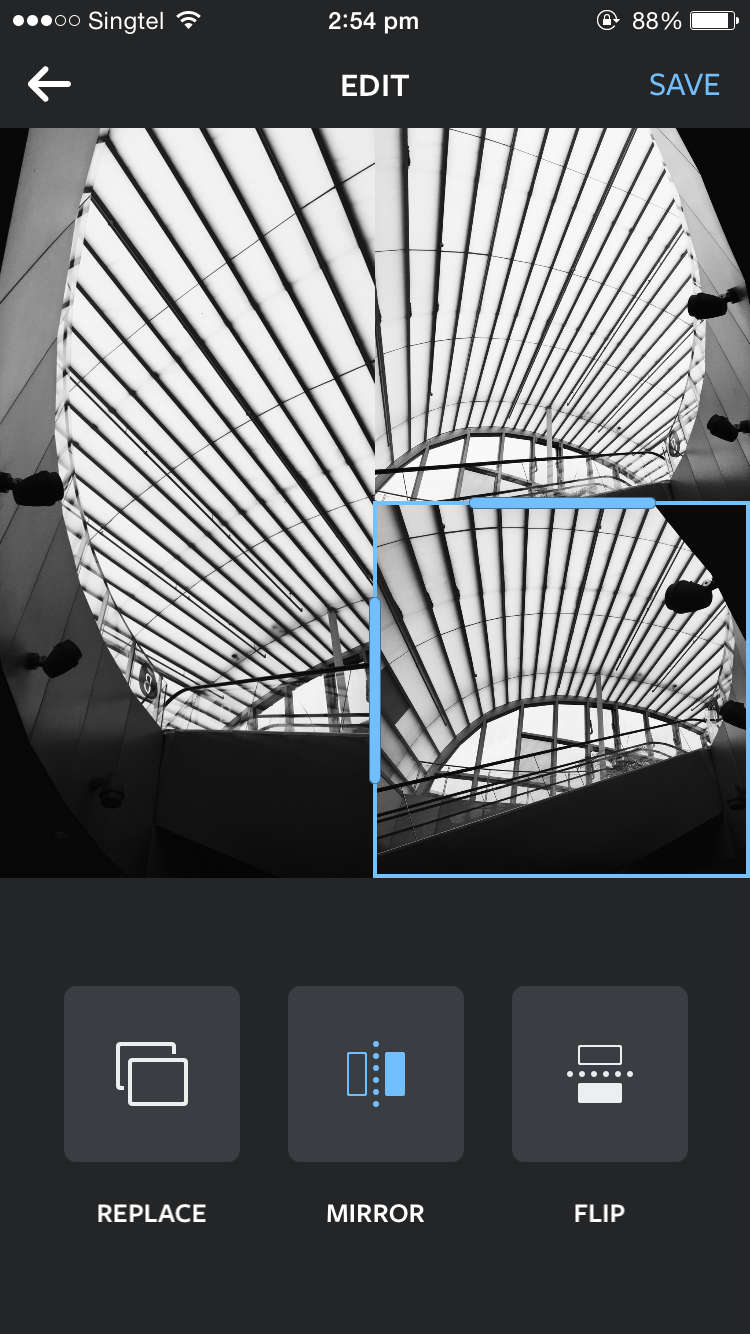 6. Instagram
Price: Free
Instagram recently launched Creative Tools, an in-app editing function for Instagram. This is a last minute editing tool for me. Because sometimes, after editing on other apps and exporting it to Instagram, I find some flaws that I want edited. This makes it extremely inconvenient for me to go back and edit the picture, just to export it again.
At first, I was skeptical about this in-app editing tool, but after using it a couple of times, I fell in love with it. One particular feature that stood out was the Adjust tool, where you are able to adjust the picture Horizontally and Vertically.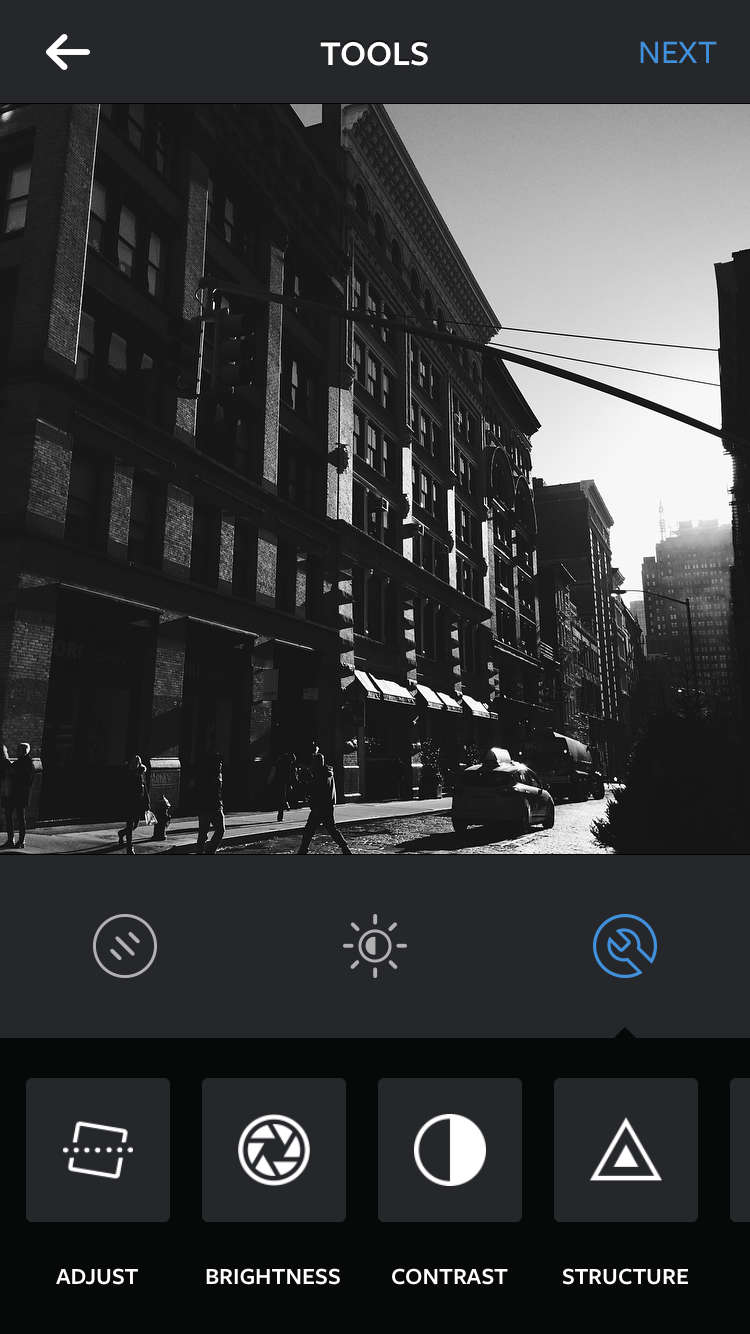 There you have it! 6 apps I use to edit my photos before posting on Instagram.