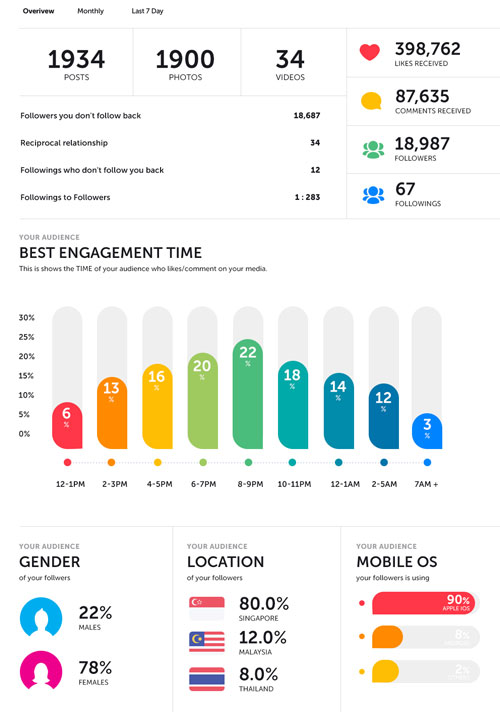 Track any account on Instagram
Find demographic data about your audience, and see how people are discovering and responding to your Instagram posts.
Instant Insight. Instant Action.
Understanding the people who matter to you. With more than 400 million people on Instagram, we are providing marketers a new tools to analyze and track hashtag on Instagram.
We are a team of digital marketers, writers, data scientists, who bring world-leading expertise to our data analysis and storytelling. We look at what drives people to stop, look, feel, share, do and buy. We then translate what these insights mean for brands.
Improve your engagement on Instagram. StarNgage's Instagram Analytics solution can help you turn your account insights into action for your business. It provides information about your account's performance.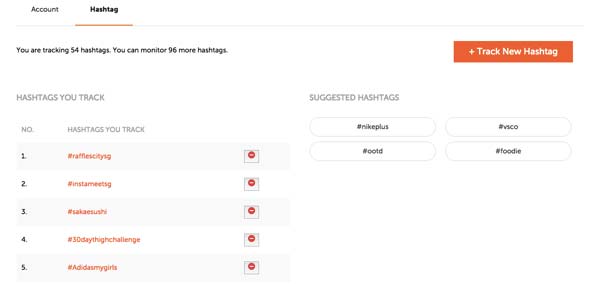 Track any hashtag on Instagram
StarNgage's Instagram Hashtag Tracker dashboard shows how many people posted with your hashtag, along with the number of Regrams, Likes and Comments your campaign is generating.
Track Instagram hashtags
Report on your campaigns. Measure their reach. Leverage the best content shared on hashtags or combinations of hashtags that define your brand.
Monitor your competitors
Track competitor brands and their growth by geography. Benchmark your visual content performance with leader brands.
Identify your advocates
Find the most influential contributors to your hashtags. Identify your most important followers. Engage them.