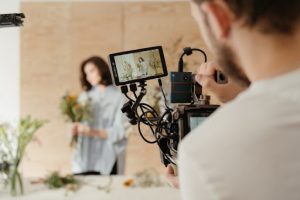 Is it possible to boost the sales of your business through influencer partnerships? Yes, you can! Influencer marketing is one of the most effective ways to drive engagement and brand awareness on social media platforms such as Instagram. Consumers are sometimes driven by social proof and will choose a product they saw someone else using on social media. It works better if the individual using the product is a celebrity with a loyal following.
If you are looking to leverage influencer marketing throughout the holiday season, here are some tips to help you get started.
1. Draft a Plan to Guide Your Campaign 
Before you delve into the creative aspect of your campaign, remember to create a marketing strategy that clearly defines your goals. You will also need to understand your target audience well. Remember to set objectives as well so that you could measure your campaign's success later on.
The next thing you require is a budget for your campaign. You will need to decide if you want to provide samples to the influencers and if you are, how much you will be providing as well. Consider the cost of the products you'll use in the campaign, the cost of producing content, and the amount you plan to compensate all influencers you've chosen to include in your campaign.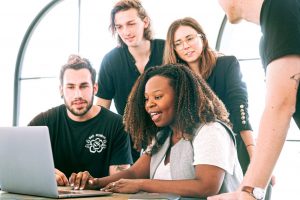 2. Choose your Promotional Dates and Platforms
With your marketing budget and action plan drafted, you will need to execute your campaign in a timely manner. Plan your launch dates in advance and strongly consider which platforms you would like to utilize for maximum impact. By carefully studying your target audience, you should be able to predict which platform they will most likely engage and when they will engage it
One of the most effective methods is to leverage key shopping events like Cyber Monday, Black Friday, and Thanksgiving. Your budget and the type of product that you are marketing can help you determine which platforms to use. For example, a platform like Instagram is highly visual driven and could help you create themed content with hashtags.
If you are looking for a fun-themed challenge, you might find success with TikTok which is growing in popularity among the youth. Platforms such as YouTube and Twitch are preferred for long-form content. With the campaign set, remember to outline your methods to measure success.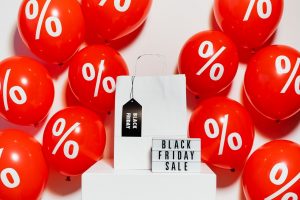 3. Choose the Right Influencers
It is easy to identify the right influencers when you have taken the time to thoroughly research them. Select an influencer that is closely related to your product. If your product is focused on gaming, consider enlisting influencers who excel in gaming and are known for that. Work with individuals whose content and goals align with your objectives.
4.  Creating Promos for Influencer Marketing
When creating promos for influencer marketing, adopt a format that drives action. To achieve success with content marketing, ensure engagement does not sound promotional. Make your content unique and add a call to action that will drive the target audience to your store and view the range of products you currently offer during the holiday season.
Influencer Marketing for the Gaming Industry
Gaming is a competitive field. If you want to have successful holiday marketing, you need to understand how to approach the industry. For example, an online casino could offer no deposit deals that users can redeem throughout the holiday season. Work with influencers to deliver the special discount codes. 
You could add games such as Book of Ra Kostenlos to the list of slots accessible through the holiday deal so players at all levels can grab the opportunity. Consider influencers who thrive on platforms like TikTok or YouTube. Marketing content performs very well when it is styled as video content.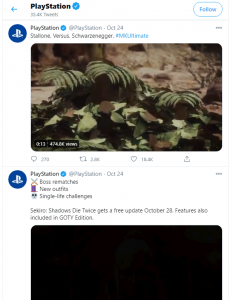 Retarget the Influencer's Audience
You can reach a bigger audience by retargeting the influencer's fanbase. Retargeting can improve the effectiveness of your campaigns. To get this right, you need to understand your influencer's demographic across platforms. Research their age group and content consumption patterns.
If you are promoting a specific product, say a skincare cream, you should create an ad about the product and target their audience. Once the influencer has exposed the audience to the product, you can use retargeting to reinforce brand awareness and persuade them to buy it. An effective tactic, this strategy can help correct deficiencies like a call-to-action message that was easily missed by people.
Sponsor Influencer Content 
If you want to achieve a lasting impact, you should focus on getting organic reach and engagement. This takes time but the effort pays in the long term. However, if you want quick results, hiring an influencer to promote your products over the holiday season is a good decision. Many brands sponsor influencer content to reach a broader audience.
Make sure it makes sense to repurpose the content and choose marketing channels that would produce the most impact for your campaign. You can continue to work with the influencer to promote the content through their channels to ensure the message retains its authenticity.
Conclusion
The holiday season presents a grand opportunity that businesses can embrace to boost their revenue in the last quarter of the year. If you want to achieve outstanding sales results, partner with social media influencers to promote your brand to a wider audience. Influencers have a loyal fan base, which could become your customers if you seek endorsement for your products. Collaborate with the influencer to draft creative ads that are not promotional.
These are just among few ways you can boost your influencer marketing campaigns. Do you have more ideas? Please share with us below.
Bio
Thomas Glare entered the world of online marketing when he was hired as a copywriter for a small agency in Leeds. He was eager to learn more about marketing strategies,so he started to experiment on his blog until he figured out he has a natural knack for this. Since then, he has collaborated with various publications, sharing tips on how to improve digital marketing strategies.