1) Have you always been a foodie? Which area do you like best? Do you treat food as one of the artistic areas to practice your photography skills?
yes! always, food is life..
hmm,which area do i like best, I've got a sweet tooth if thats what you mean! as long as the food is vegan, I'm all about it!
yes, i definitely treat food as an art practice. for me its a way of expressing myself, nature and plants inspire me in ways id never thought possible! 🙂
2) What makes a good food photo? What's the most important detail for taking a good Instagram photo?
in my opinion, its all about the lighting and set up of your photo! you could take a snap of a sliced orange and make it look like the best dang sliced orange the world has seen if you've got the right set up. on the other hand, i see loads of talented individuals that create gorgeous food combos, put together to perfection.. yet there photography skills are terrible and its evident how much effort they've put in. a food photo needs to look natural, like the moment just happened to be snapped at the right time.
3) Finally, share with our readers one of the must-visit eating places in your country/city, and why?
one of the must visit eating places in sydney, it would have to be bodhi restaurant and bar! I'm all about the atmosphere of a restaurant, and this place has nailed it. under fairy lights in the gorgeous garden area, or dim lit candles by the bar inside, they serve up unique, asian inspired, vegan meals to die for! they also do yum cha during the day, I'm a fan!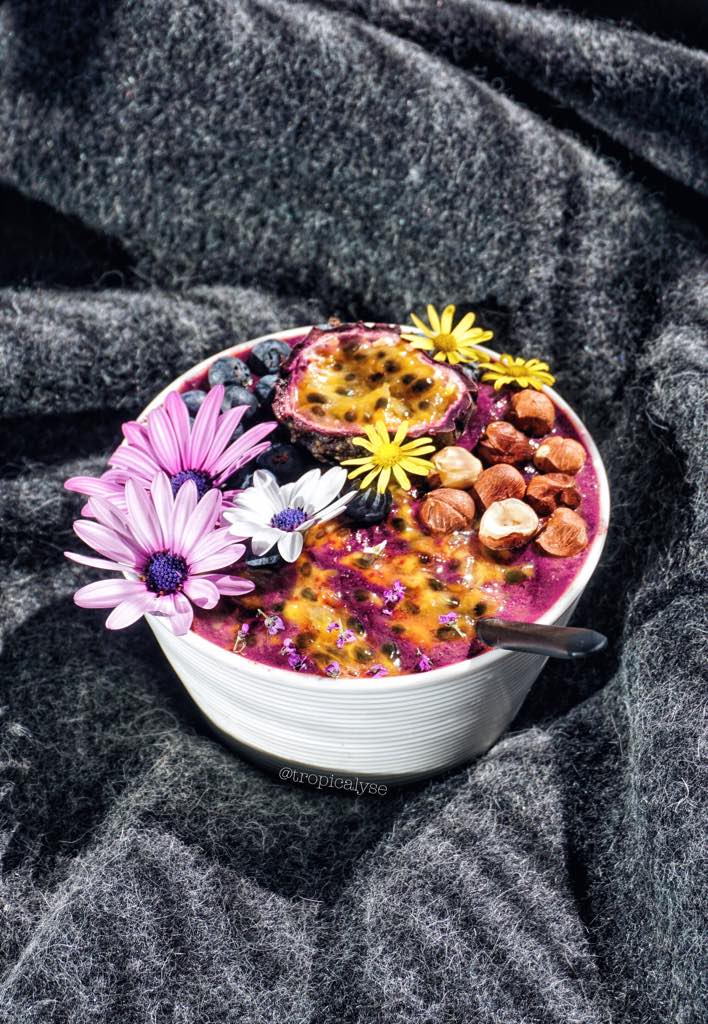 its coming in to spring here in australia, and as per a normal morning, i was out on a jog and couldn't help but notice all of the gorgeous flowers blooming. id also been having this same smoothie for breakfast most mornings as its my current fav (who doesn't love blueberries n passionfruit?!), so i decided to let nature inspire me once again, and combined the two! who knows if the flowers are edible or not, they're simply gorgeous and i refuse to let their beauty go unnoticed! so heres a a pretty bowl, thats pretty relish once the flowers are removed 🙂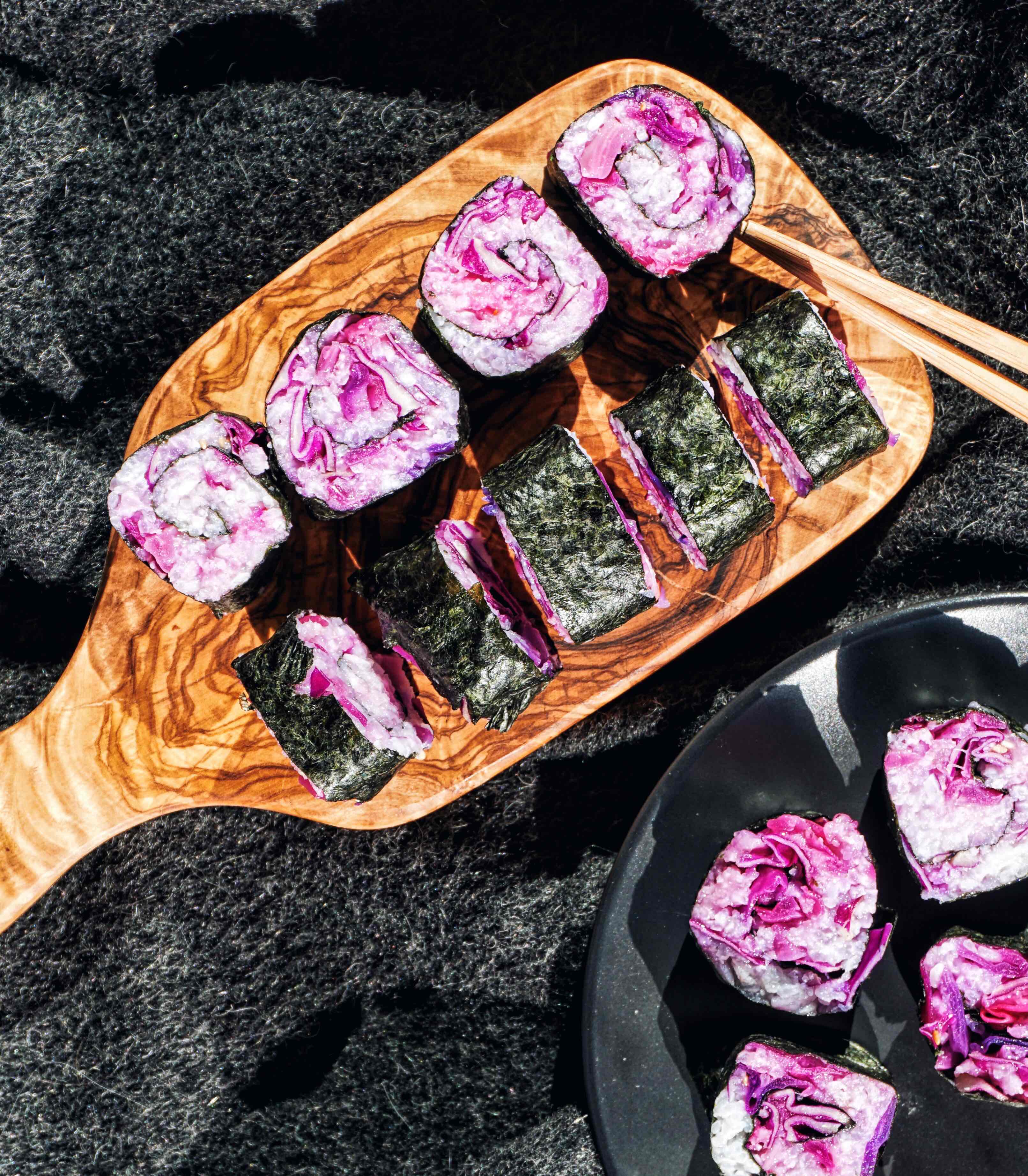 asian flavours are an absolute fav of mine! honestly, nothing beats it! since going vegan, my mum and my younger brother have decided its best for them too! so I've taken responsibility of doing all the cooking for the fam, as they're still pretty new to a plant based way of eating. this day i had a whole head of purple cabbage going bad in the fridge, and as per my little brothers request, i was making a big ol batch of "sushi bowl" (a deconstructed sushi roll, in a bowl.. duh!).. and i couldn't think of a better way to use up the head of cabbage! PINK SUSHI RICE… its a must try!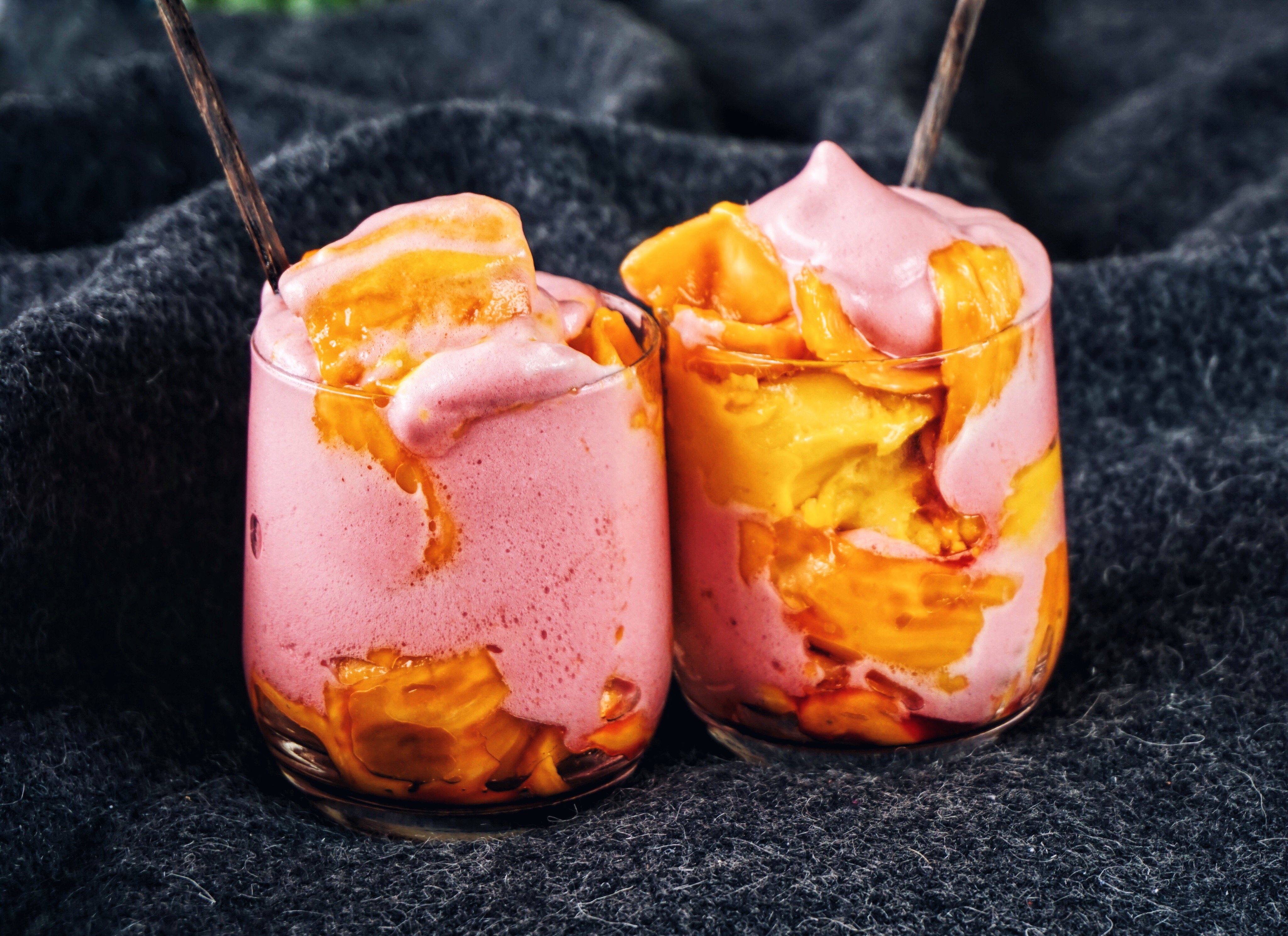 jackfruit – my all time favourite fruit! nothing compares to its chewy texture and bubblegum-like flavour! i paired it with some pink meringue fluff and homemade mango sorbet in these "bubblegum treats" for the perfect flavour combo! i just love the colours together as well. the flavours whisk me away to a balmy night on a tropical island.
Country:
AU
The Art of Food Photography
Have a fabulous food photo of your own to share? Submit your food photos
with us for the chance to be featured.