1) Have you always been a foodie? Which area do you like best? Do you treat food as one of the artistic areas to practice your photography skills?
I have been a foodie since the first time my grandma slapped my hand away from her apple pie. She said "It's not ready yet!" as she carefully detailed the crust with her finger tips. I realized in that moment how important every little detail put into preparing a dish was. I was instantly intrigued and became my grandmother and my mothers biggest fan! I found myself hanging around the kitchen all the time, asking questions! I thought it was awesome. They probably thought I was annoying but they loved me too much to let me know.
It wasn't until I moved in with my fiancé that I began to cook on my own, it immediately became my favorite thing to do, cook for him. I would come up with the craziest recipes in my head while at work and would count the minutes to make it home so I could prepare it. Once I did, I would carefully detail the finished recipe on a plate, make my way over to him, and sit patiently waiting for his response. "Mmmm" he always says while nodding his head up and down with approval. He loves everything that I make and even if he doesn't, he would rather die before I ever notice. He will do anything to make me smile.
With time I have gotten better and better at cooking and my love for it has only increased. It's my passion! And my favorite thing to do with it is share it with the people I love.
2) What makes a good food photo? What's the most important detail for taking a good Instagram photo?
You would be surprised what my food photo studio looks like. All I do is open up my kitchen blinds until all the light shines in, place my white chair facing the light, and voila! My food photo background. I think what makes a good good photo is getting creative with what you have.
The most important detail for me is lighting. I like to keep my background bright white. This focuses all the attention on the food and you really have no other choice but to look at the deliciousness.
3) Finally, share with our readers one of the must-visit eating places in your country/city, and why?
I live a healthy lifestyle and I like to try restaurants that I know will fit my eating habits. One of my all time, never fail, delicious, healthy restaurants to eat at is The Original Chop Shop restaurant in Tempe, Arizona. Although they have various locations around Arizona, this one is my favorite because it is right in the heart of the Arizona State University. There is always a positive and fun vibe and the food is extraordinary. One of my go-to menu items is the Chili-Lime Shrimp bowl. It's the perfect amount of spice and the perfect amount of food to leave you feeling satisfied, and if you feel like you still have space for more, make sure you try their gluten free peanut butter cookies. My goodness! They are the bomb dot com.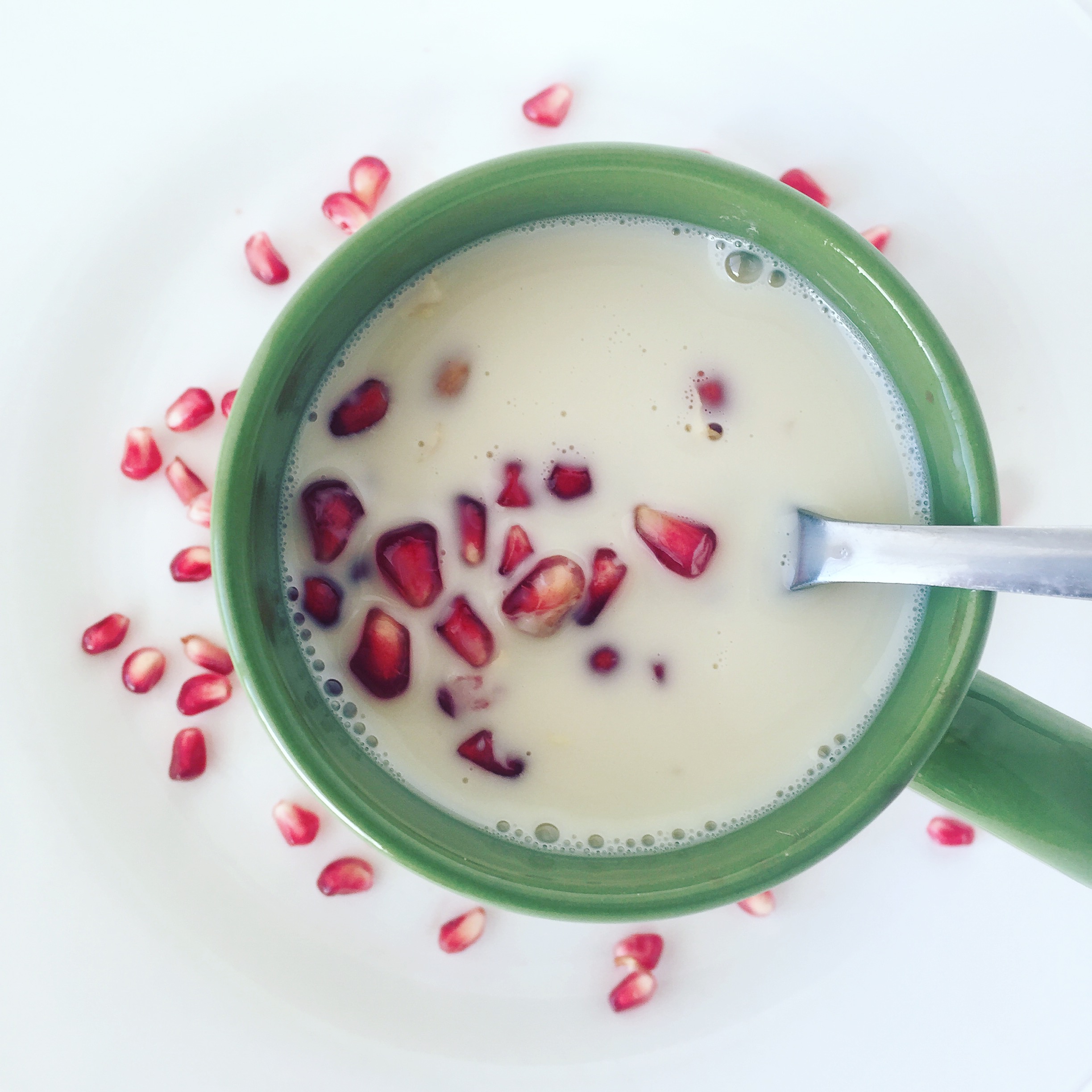 I like to make healthy and easy recipes that I know anyone can make and this is no exception to my rule.
This is a photo of one of my favorite snacks to make and it is also very significant to me. My mom taught me to eat pomegranates like this since I was little. It was a delightful snack shared only between the two of us until recently when I realized a snack this good could not be kept a secret any longer. I really love the brightness of the color in this. It's simple but I love it.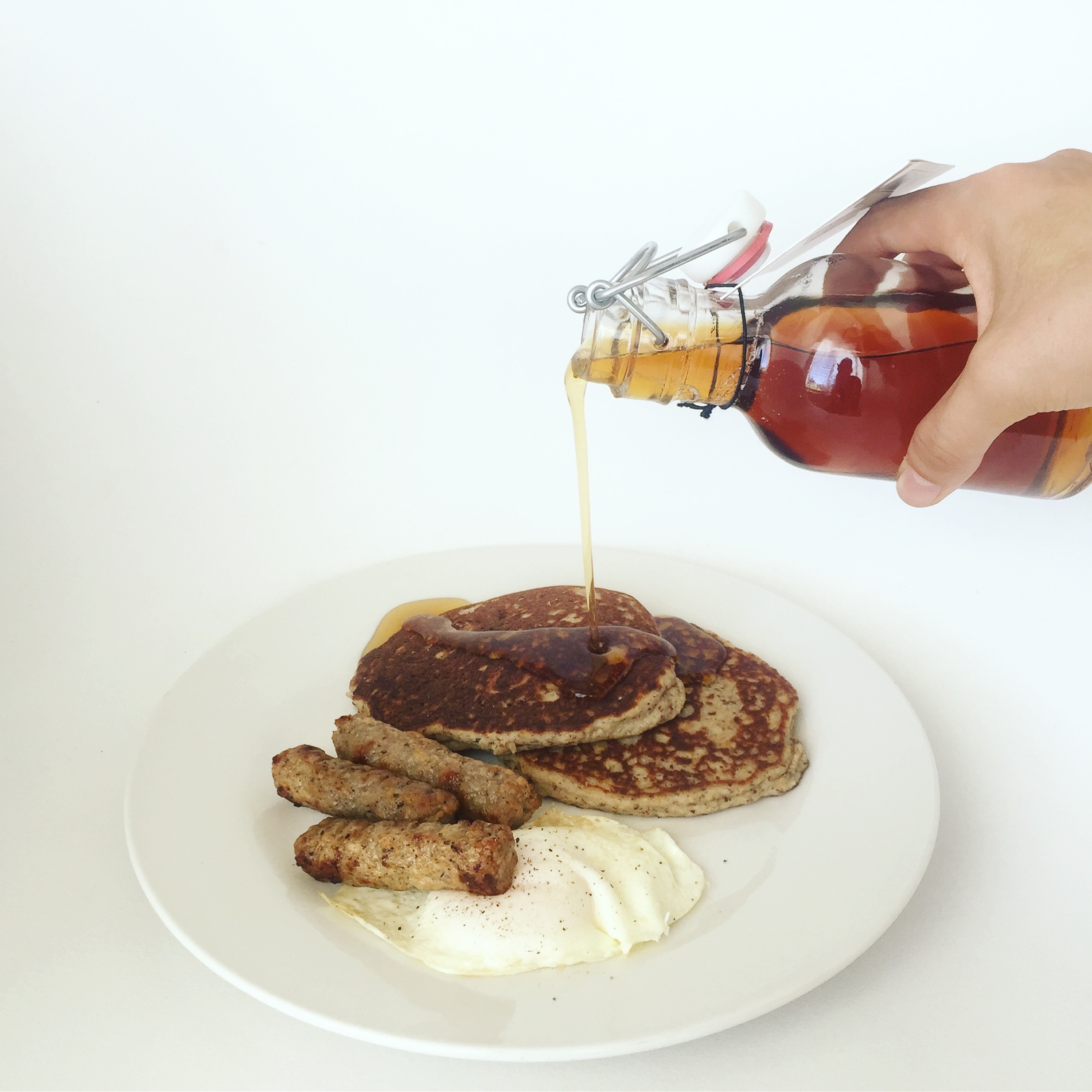 Oh my! Just looking at this photo makes me want to re-make this breakfast all over again. I made these paleo pancake breakfast platter without knowing what the outcome would be. Little did I know that these pancakes would replace my all time favorite gluten free banana pancakes immediately after the first bite. Serve with 100% pure maple syrup and you are off to the greatest start of your day.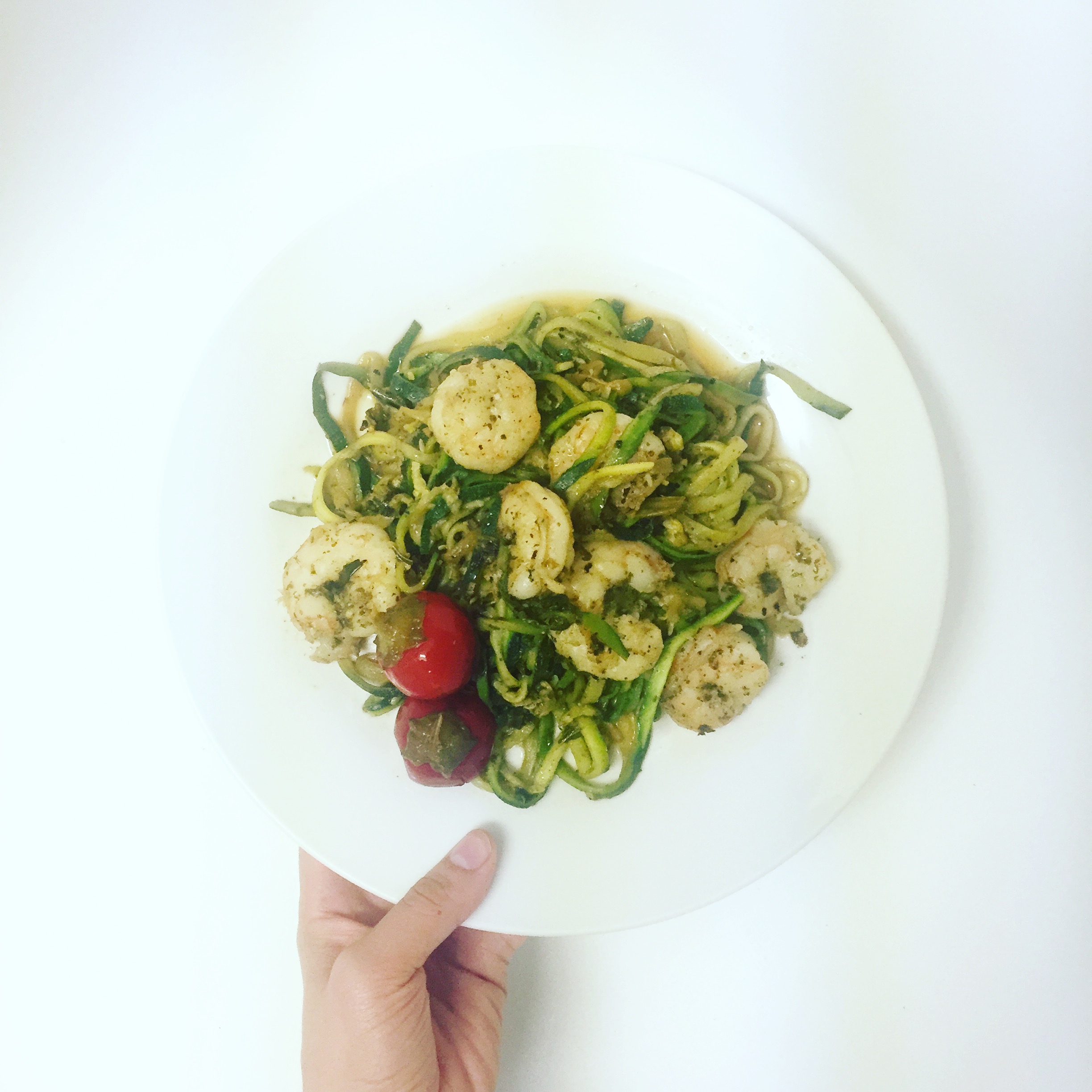 Three words. Shrimp. Pesto. Pasta!
It's made with zucchini noodles and trust me, will not be missing the gluten in this recipe at all. It's so full of flavor you will be dreaming of this dish for days!
Country:
US
The Art of Food Photography
Have a fabulous food photo of your own to share? Submit your food photos
with us for the chance to be featured.