1) Have you always been a foodie? Which area do you like best? Do you treat food as one of the artistic areas to practice your photography skills?
Before I started my Instagram, I would not have paid much attention to the quality or presentation of the food that was placed before me. Yet, it was after discovering my passion towards food photography where I became engaged as a foodie and an Instagrammer! It brings me joy to see that my photos and reviews are appreciated. Especially when I receive comments, from simply tagging a friend to commenting on the quality of my photo or even suggesting other items to try, it warms my heart to know that people enjoy my pictures! It amazes me how food can be such a delicate form of art, both taste wise as well as visually. Instagramming has inspired me so much to follow my passion as well as given me the opportunity to collaborate with other foodies who share the same passion as me! Never would I have thought that I would fall in love with the art of photography and it would become a part of who I am!
2) What makes a good food photo? What's the most important detail for taking a good Instagram photo?
I believe that a good food photo is one that is really focused and brings out the quality and presentation of the food. Because photography is an art form, there are many different ways that a good food photo can be expressed. Personally, I enjoy brighter and sharper food photos which can put emphasis on the the way that the food is presented.
3) Finally, share with our readers one of the must-visit eating places in your country/city, and why?
If you have never tried Bingsu, I would definitely say it is a must try! Although it is probably best to try it in Korea where it originated from, there are many stores that offer this dessert in Canada as well! I love the fluffy, texture of the shaved milk/condensed milk! Combined with toppings such as matcha, mango, or injeolmi (traditional Korean sweet rice cake), the bingsu, with its snow-like texture and various flavors, makes the perfect dessert!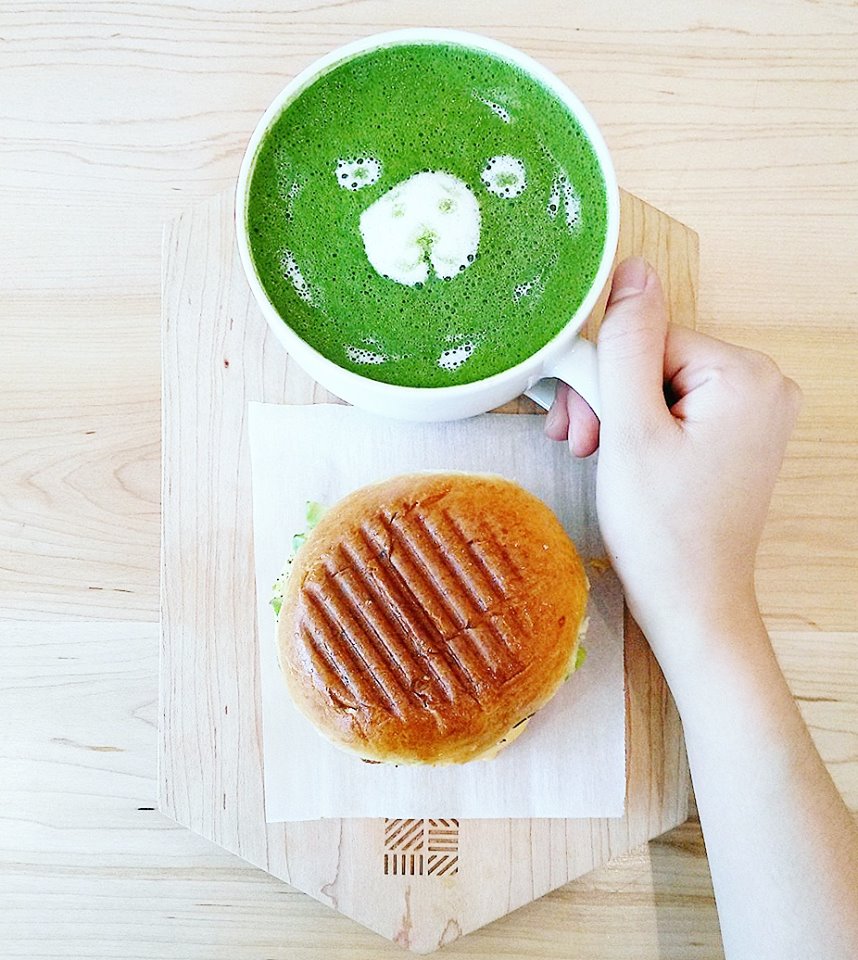 This is a photo that I took at Porto Cafe where I got a matcha latte and a sandwich. I loved the cute design and effort put into creating the matcha latte. As a lover of matcha, this matcha latte was a perfect balance between the sweetness and the matcha. The sandwich also tasted amazing! The bun was really soft with a nice toast on the surface paired with avocados, eggs, and melted cheese. The brightness, sharpness, and cleanliness of this picture definitely makes it one of my best pictures!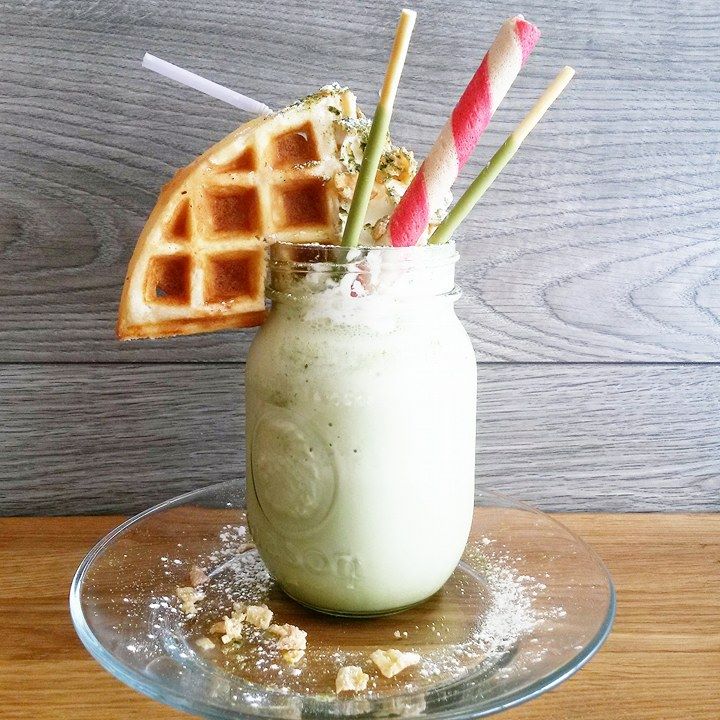 This is a picture of a matcha milkshake that I got at Off The Grid Waffles. I loved the presentation of this milkshake and it tasted so amazing! The milkshake was not too heavy and the matcha flavor was definitely very prominent. I also loved the flaky texture of their waffle! I was very happy that I was able to capture the milkshake with a nice brightness against a clean background that allowed me to bring out the details and presentation of this dessert!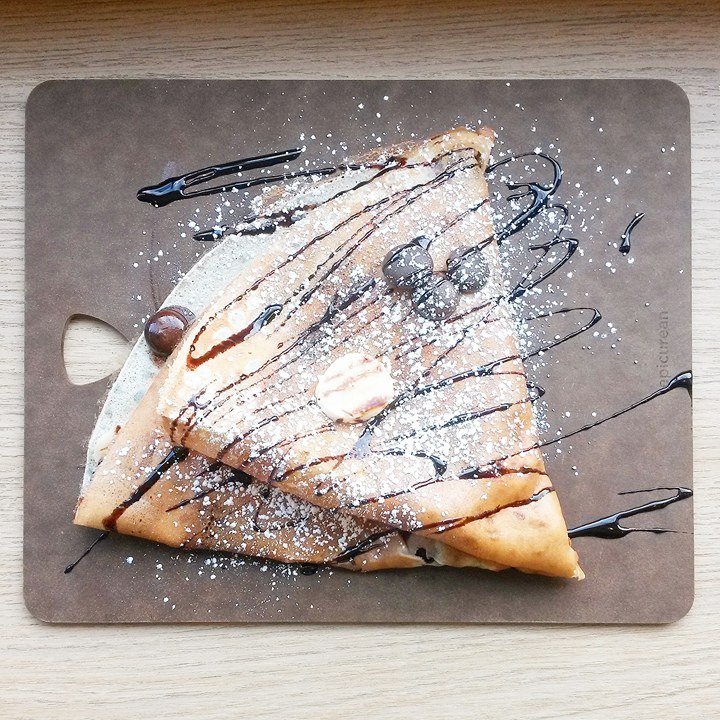 This is a banana dark chocolate crepe that I got a Moii Cafe. Being served on a wooden board, it enhanced the presentation of this crepe so much more! I loved the slight crispiness of the crepe and the warm combination of chocolate and banana. Capturing the details of this crepe definitely was challenging but I was so happy that I was able to take a sharp, clear, and bright photo of this dessert!
Country:
CA
The Art of Food Photography
Have a fabulous food photo of your own to share? Submit your food photos
with us for the chance to be featured.