1) Have you always been a foodie? Which area do you like best? Do you treat food as one of the artistic areas to practice your photography skills?
I have always loved food since I was a kid. I love all areas, but I am obssessed with desserts! My favorite desserts are cheesecake and a brazilian dessert called Nhá Benta. Everytime I travel or I go in a new cafe I need to try a cheesecake because I really want to find the best cheesecake of my life. As over the years I was falling in loce with photography and food, so I just combined the two passions into one and it turned into art in my Instagram.
2) What makes a good food photo? What's the most important detail for taking a good Instagram photo?
I think you need to sit in a cool place, you need to set up the scenario with some colors and objects that you feel that will go with the food. And
And besides that, you need to check if the lighting is good (especially if you're taking the picture at night) and you need to find the food's best angle for the photo and for your feed.
3) Finally, share with our readers one of the must-visit eating places in your country/city, and why?
As I was saying in other topic, I am obsessed eith desserts. I love desserts so much that I need to eat it everyday. And that's why I always go to cafes in Brasilia (capital of Brazil, where I live). In my opinion, the best cafe here is called Cookers Cozinha Criativa, in this place everything is so pretty and so delicious! They make one of the best cheesecakes that I ate in my life in this city and they have the best churros too! If you're visiting Brasilia, the Cookers cafe is a must to eat!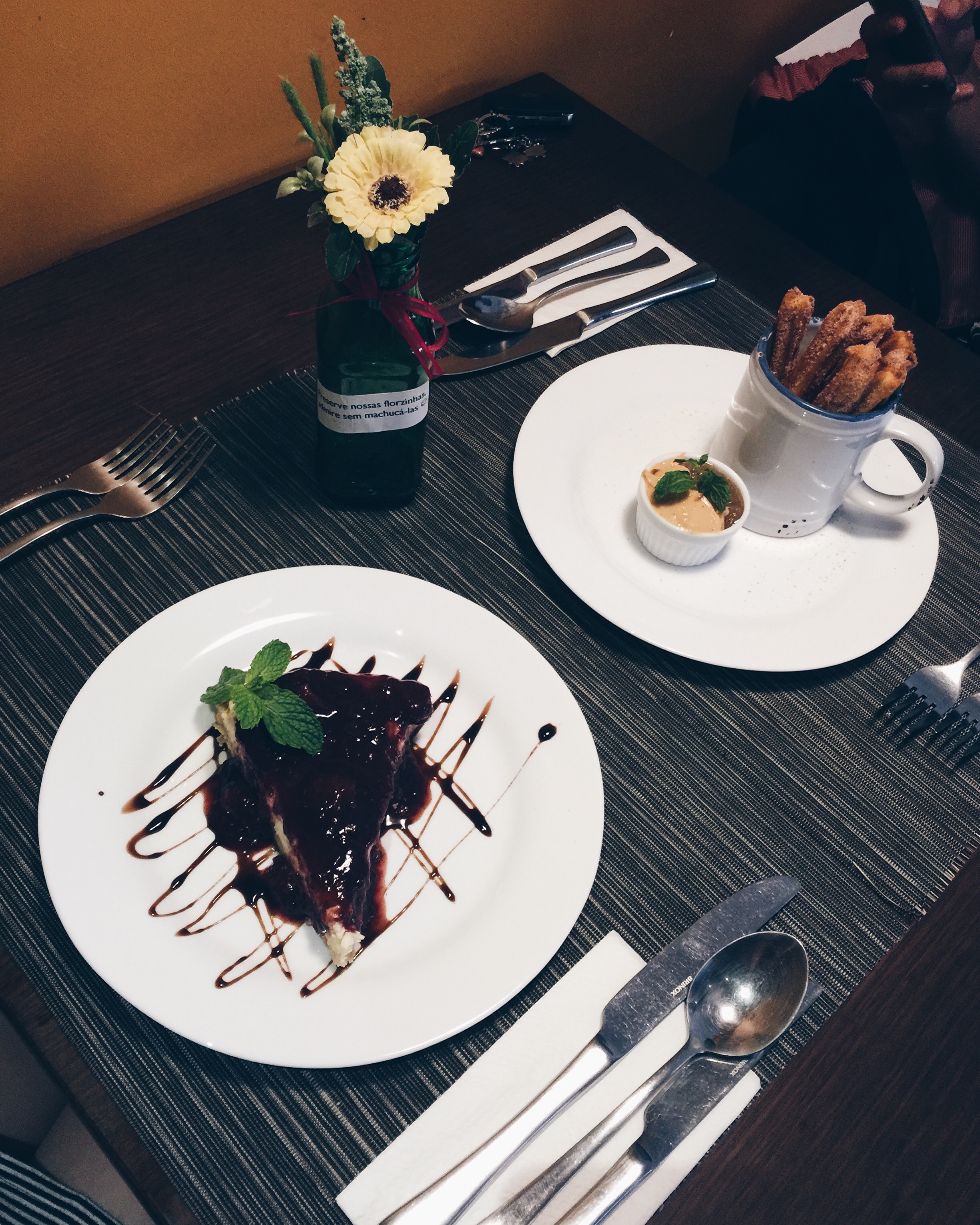 As I was saying, Cookers is the best cafe in town. I always go there and a friend lf mine looked at my photos there and always asked me to take him there. I took him to the cafe, I ordered the cheesecake and he ordered the churros and he was amazed how everything was so amazing at this place. He tried my cheesecake and he loved it so much! And he loved the churros too! After that, this cafe is always our point to hang out.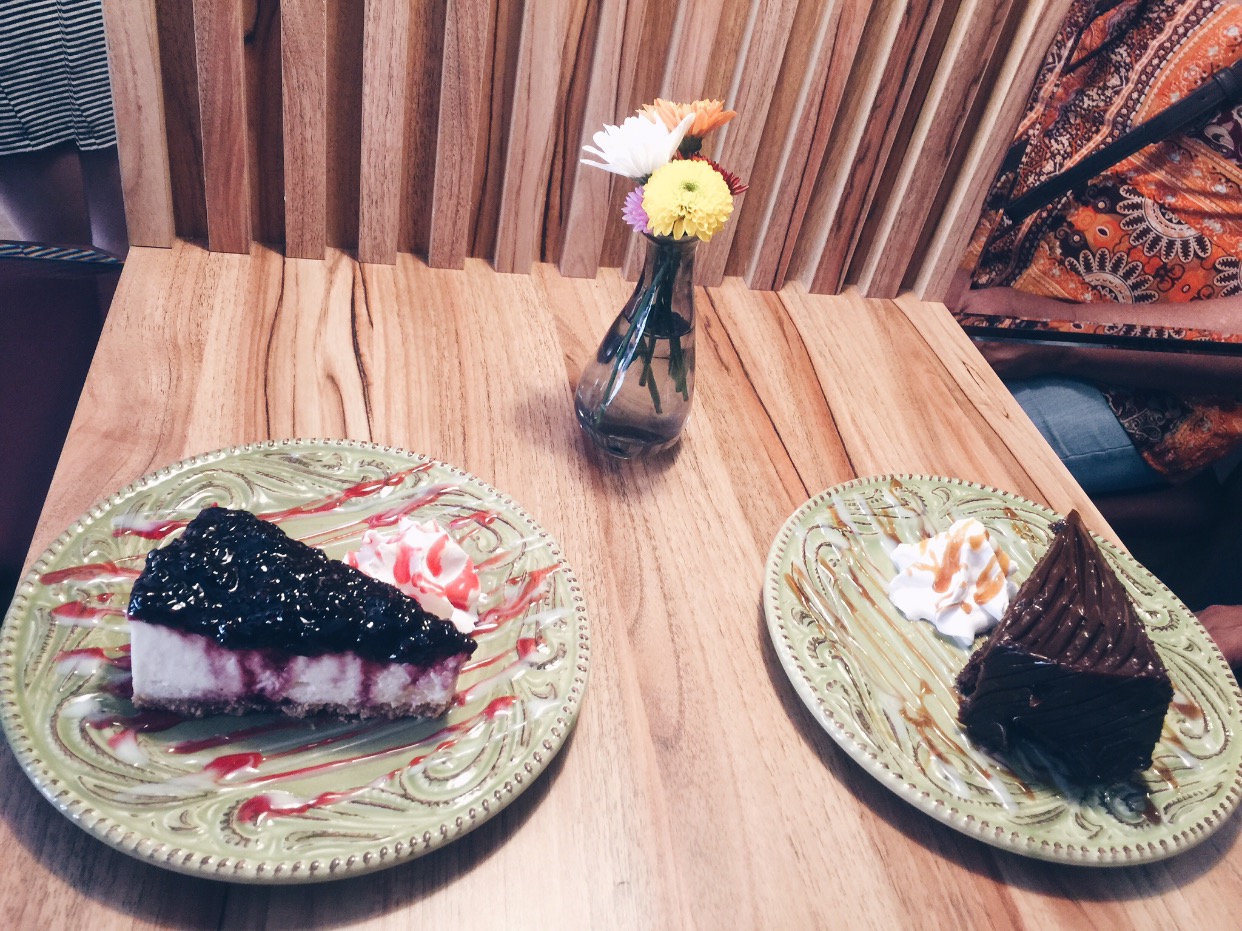 This pic is from yesterday. I was hanging out with my mom at downtown Brasilia and we were very hungry (not for real food, but for desserts, because we are desserts freaks) and we end up in a cafe called Vó Ía at Sudoeste. We loved the place, it was all vintage! My mom end up ordering the chocolate cake and I, as always, ordered a cheesecake. We loved the desserts a lot and we certainly will go back there!!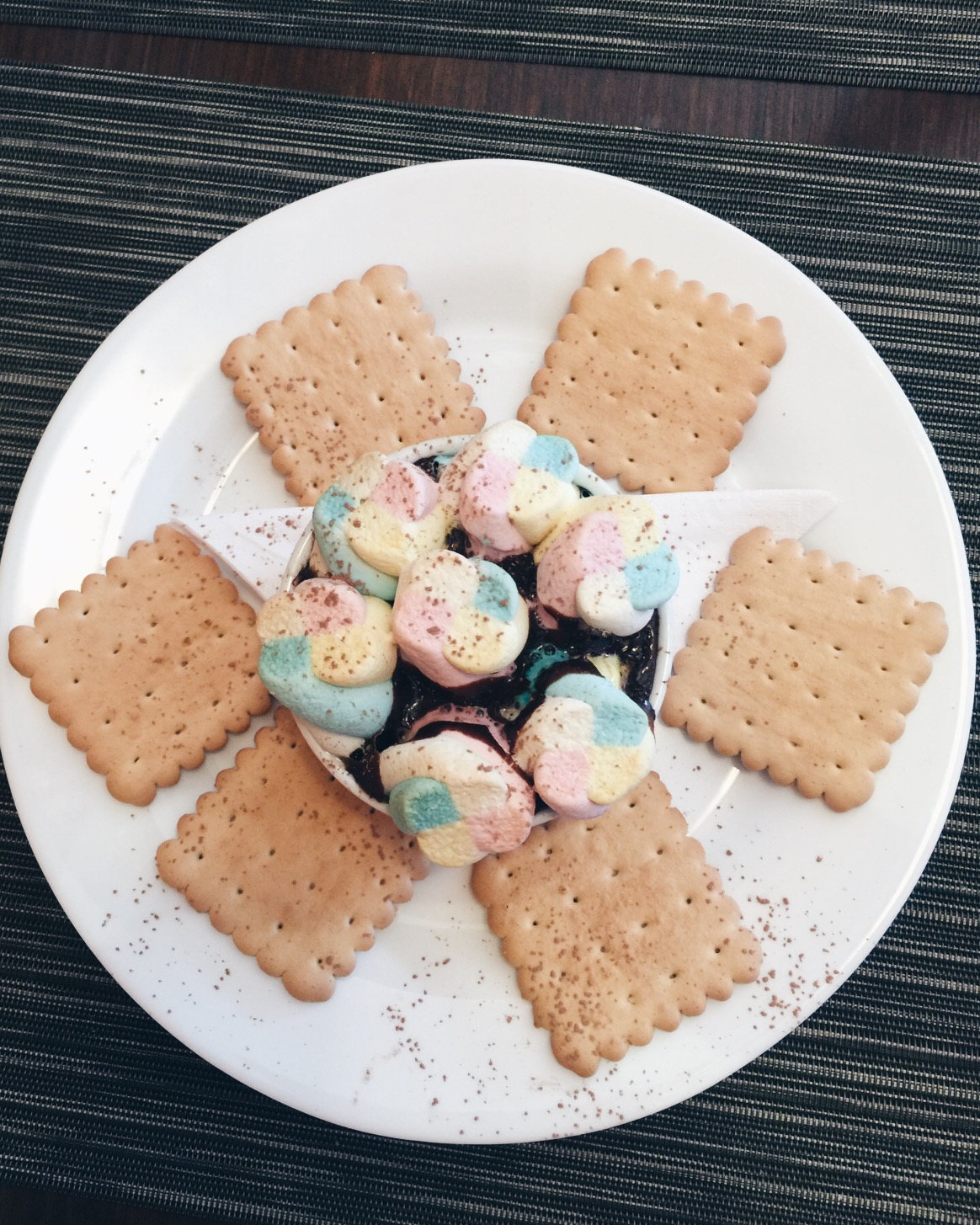 There is another picture of a dessert from the cafe called Cookers Cozinha Criativa. (Yeap, I really love this place from the bottom of my heart). Funny story: it was my best friend's birthday and i was with other friend of ours. We was supposed to meet at 3pm at this cafe, but me and my friend waited until 5pm because my best friend's car broke in the middle of the road (it happened on the day of her birthday, I mean, she isn't lucky at all). After she arrived there, we ordered this amazing Smore's in a pot! It was soooo delicious!
Country:
BR
The Art of Food Photography
Have a fabulous food photo of your own to share? Submit your food photos
with us for the chance to be featured.