1) Have you always been a foodie? Which area do you like best? Do you treat food as one of the artistic areas to practice your photography skills?
I have always loved food, from prepping and styling to baking and cooking right thorough to the best part, the tasting! I love to utilize food photography and styling as a way to tap into our visual psychology, to transport memories, experiences and integrate all of our senses through an image. Food is such a powerful social element for us as people. It is often the forefront of many of our experiences, the big times and the smaller but still important times that we share with family and friends, but also yourself in a moment of solitude.
2) What makes a good food photo? What's the most important detail for taking a good Instagram photo?
Light, light, light! Light is the number one most critical element in your shot. You can prep and style and compose to your heart's content but if you do not have the right lighting to complete the story the entire image will be lost. Personally, I am a natural light photographer because for me, food means home. Food is a personal experience that we often link back to our personal memories and experiences. Times that we have shared with family and friends and the places we have been. These all happen in natural lighting environments an not a contrived studio setting. For this reason, the type of natural light I will use and sculpt is always the starting point to any image.
3) Finally, share with our readers one of the must-visit eating places in your country/city, and why?
Oh this is so hard! I have such a soft spot for Europe, specifically Italy. For me, Europe is so rich in history and has such a story to tell. There is something about Italy that seems so magical. The combination of textures and colours that you see combined with the blending of the old and the new. Recently I find myself being drawn back to France and having this desire to rent a car and spend an extended period of time travelling, baking, cooking, photographing and writing.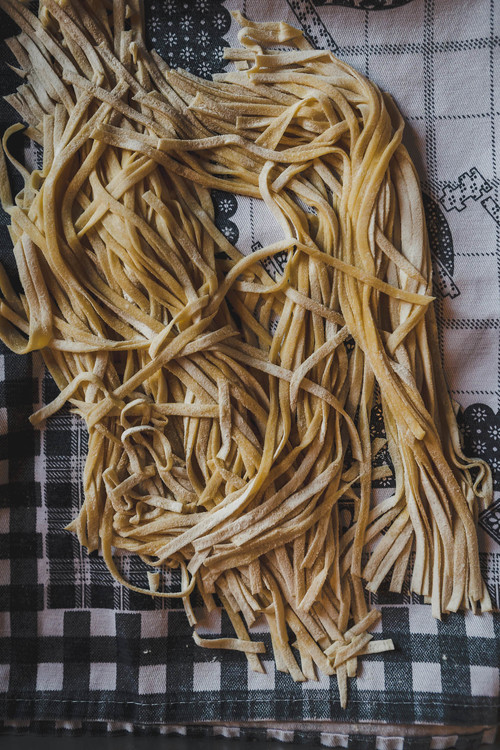 I took this photo during the summer while attending a cooking school in the hills of Tuscany. It is one of my favourite images for many reasons. The lighting is so dramatic and bold and reminds me of the way you are surrounded by heavy shadows and touches of light as you wander through the alleyways flanked by tall buildings in the village of Cortona. The simplicity of this image, in how its merely the fresh pasta, a textured cloth and the beauty of natural light reinforces the way Italy approaches food – that the most simple and pure ingredients can become something magical, and that the traditional passed down recipes can become the star of the show.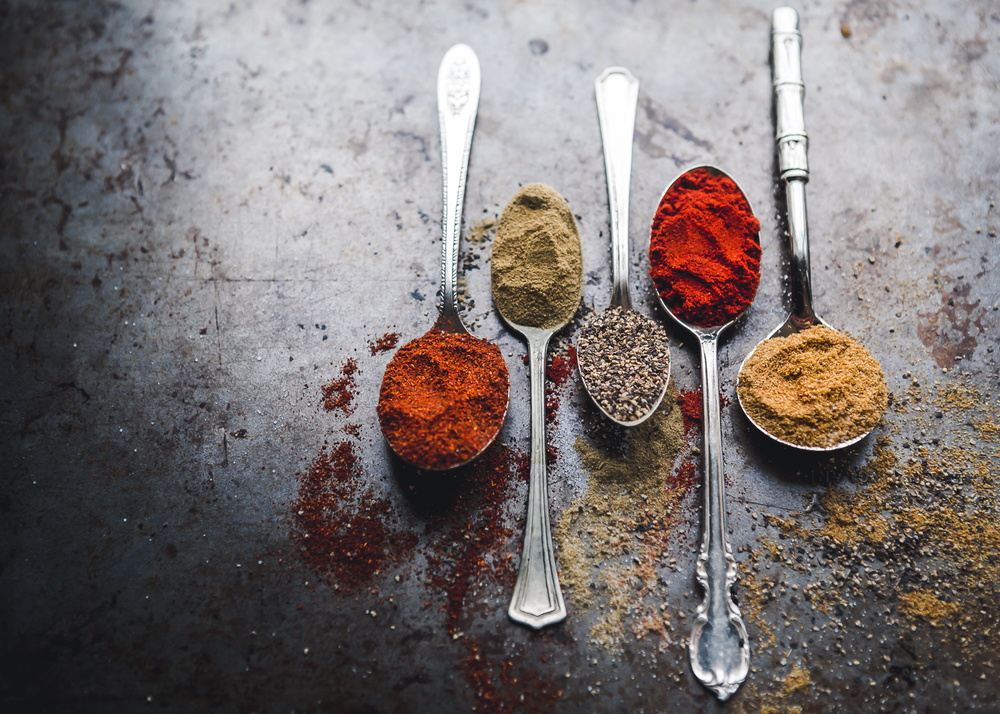 Again one of my favourite images, created to accompany a written piece about my current travel bucket list:
"My bucket list grows every day, and the race to the top of the line is a constant battle between several locations.
Having a passion for food photography, artistic styling and visual storytelling, I have a real interest in documenting the feeling of a place through its food, lifestyle and local aesthetics. One of the things I love most about food photography and styling is how it can transport you to another world through one image. Creatively, when working on any project, my point of inspiration always comes from a place as every environment has a story waiting to be told.
My dream is to, over the span of my life, travel around the world documenting the different feelings, emotions and cultures that exist through these storytelling images based around local food and produce.
I would love to start the first phase of this project in Delhi, India and transport viewers to this location through carefully curated imagery that captures the vibrancy of this city. Delhi, India to me, is such an inspiration visually with its vibrant colours, sights, smells and textures and the rhythmic chaos of the local street food markets and would be a location that would provide for not only beautiful images, but also the inspiration for new adventures."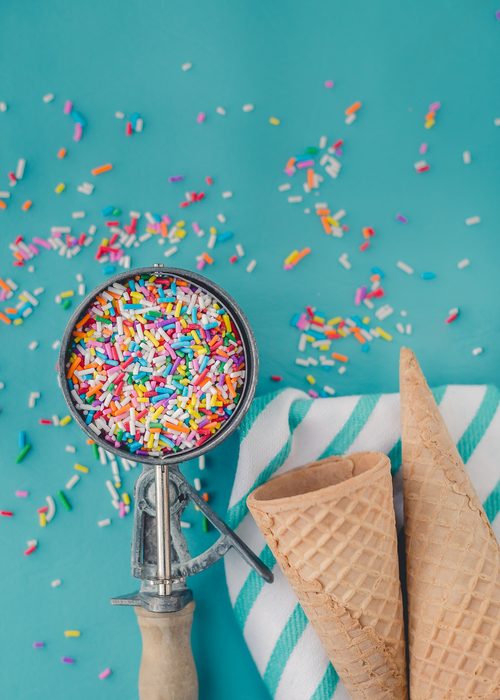 Another favourite image of mine, created soley for the purpose of play. I wanted to express the feeling we get in the summer. The feeling of happiness, colour and fun that is literally bursting at the seams. Through this image I utilized specific ingredients and props in an unconventional yet familiar manner as a way to tap into our experiences of the past. The sprinkles which often denote celebration or fun arranged in a way that they mimic an explosion of confetti, around that iconic symbol of summer: the ice cream scoop.
Country:
CA
The Art of Food Photography
Have a fabulous food photo of your own to share? Submit your food photos
with us for the chance to be featured.